Health News
World Toilet Day, full of innovations for safer sanitation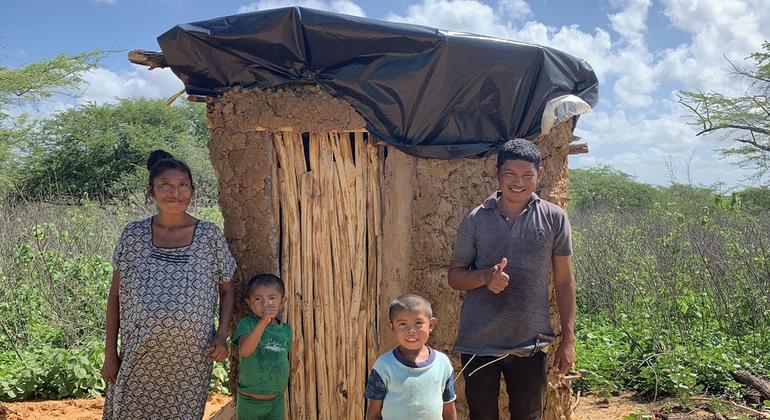 In keeping with this year's theme of accelerating change, innovators participated in ongoing efforts to address the needs of some of the 3.5 billion people worldwide living without safe toilets.
From a Nepalese woman who inspired her village to improve hygiene to a new action plan launched in 2022 by the United Nations Children's Fund (UNICEF), these game-changers are driving progress towards the ambition of the 2030 Agenda to guarantee drinking water and sanitation for all through its sustainable strategy. Development Goal (SDG) 6.
The same goes for a group of young people who are driving sanitation innovation in Kisumu, Kenya.
Award-winning eco-friendly toilets
Saniwise Technologies, a company made up of a team of young entrepreneurs, has designed an award-winning eco-friendly toilet that also produces manure and chicken feed.
"Having been raised by a single mother in a low-income area, I understand the challenges," said Chelsea Johannes of Saniwise. "Toilets are difficult to maintain and no one wants to contribute financially to empty them properly. This is one of the reasons why we created Saniwise.
Using its well-ventilated blue prototype, the Saniwise team aims to make many more toilets for the community, she said.
She has already won seed funding to do so, after her prototype won second prize in a global competition run by Generation Unlimited, founded by UNICEF, Microsoft, IKEA and other partners to foster innovations like these.
Green prototype
Made from recycled materials, including plastic waste, the prototype is well ventilated and uses dry toilet technologies. After going to the toilet, black soldier fly larvae turn human waste into manure.
"These are the larvae of the black soldier fly," she said, pointing to several white worms in the toilet bowl. "They digest waste. You can see it already looks more like dirt. In four days it will be ready to be sold as manure.
"Young people help each other"
Saniwise Technologies also sells the by-products to local farmers, like 77-year-old John Ochieng.
On a hot, humid morning on Mr. Ochieng's farm, he walks the fields barefoot. Along the way, he collects a bag of manure from Ms. Johannes and her colleagues, after meeting them at a nearby lagoon.
"I was curious about the toilets they built," he said. "They told me it made manure and feed for the chickens, so I bought samples from them."
The manure is already helping his farm.
"I like the products," he says. "The manure helps my crops become very green and fruitful. When I gave my chickens food, they liked it. It's good to see young people helping themselves.
Find out here how the UN is helping to accelerate progress in improving drinking water and sanitation around the world.
Ensure universal and equitable access to safe and affordable drinking water and adequate and equitable sanitation and hygiene for all.
Improving water quality by reducing pollution
Increase recycling and safe reuse globally
Increasing water use efficiency in all sectors
Support and strengthen the participation of local communities in improving water and sanitation management
According to the UN, 2.2 billion people currently lack safely managed drinking water and basic handwashing facilities, and 3.5 billion lack safely managed sanitation facilities. security.