Health News
World news in brief: Call for protection for refugees in Pakistan, One Health plan launched, radio waves save lives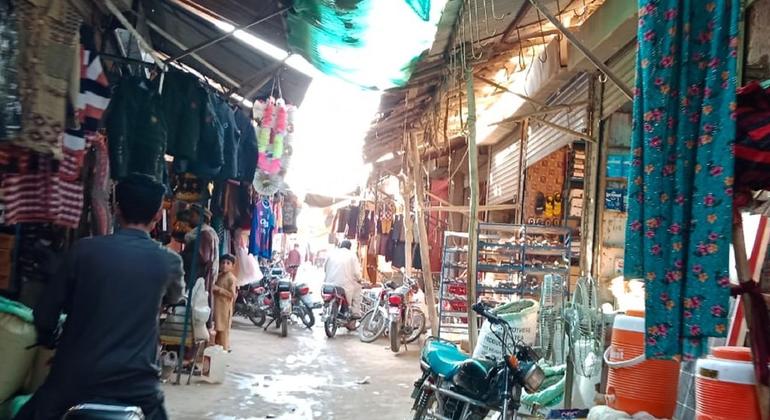 According to media reports, Pakistani security forces this week began arresting and deporting dozens of Afghans under the new policy, after the government's deadline for their departure expired.
The majority of undocumented refugees who have settled in Pakistan for decades are from neighboring Afghanistan, and after the Taliban took power, thousands more fled to seek refuge.
The UN refugee agency UNHCR, the IOM migration agency, as well as the children's agency UNICEF, said they were "deeply concerned about the safety and well-being of children and families affected… and alarmed by the potential consequences of the implementation of this plan."
Nearly 30 million people are in need of humanitarian assistance and 3.3 million are internally displaced in Afghanistan amid overlapping crises.
Since September 15, an estimated 160,000 Afghans have left Pakistan, and 86 percent of families cited fear of arrest as the most common reason for leaving.
"Generosity is still necessary"
"Pakistan has a proud tradition of welcoming refugees, saving millions of lives. This generosity is still needed," the agencies said.
Although undocumented immigrants are designated for repatriation in the first phase, there are reports of registered refugees, including those holding Afghan citizenship cards and Afghans facing resettlement, facing pressure despite assurances that they will be protected.
"Any returns must be voluntary and carried out in a safe and orderly manner.with full respect for the rights and protection of those in need," stressed UNHCR Representative Philippa Candler.
UNICEF Pakistan Representative Abdullah Fadil said: "A child is a child. Children everywhere must be protected at all times to live with dignity, so that they can grow, learn and reach their full potential."
UNHCR, IOM and UNICEF continue to call on the international community to increase its support for welcoming vulnerable children, families and refugees in Pakistan.
"Our best bet to prevent the next pandemic": launching a new "One Health" approach
The United Nations health agency WHO on Friday called on world leaders to invest in a comprehensive approach to tackling major health threats, including zoonotic diseases, focusing on the links between human health , animals, plants and the environment.
The "One Health" approach, as it is called, "it makes public health sense, economic sense and common sense", said WHO chief Tedros Adhanom Ghebreyesus.
"It is clear that we can only protect and promote human health by protecting and promoting the health of animals and the planet on which all life depends," he insisted.
In support of this call, the director of the United Nations Environment Program, Inger Andersen, wrote on Friday on the social platform more resilient for all."
She emphasized that human activities and stressed ecosystems facilitate the emergence and spread of diseases.
The WHO estimates that air pollution causes seven million deaths and $3 trillion in losses each year, while antimicrobial resistance causes five million deaths each year, with losses of up to $100 trillion. dollars by 2050.
The WHO said that according to the Food and Agriculture Organization (FAO) and the World Bank, One Health efforts "could bring at least $37 billion annually to the global community" , while investing in One Health requires less than 10% of this amount. Rising.
Protect radio frequencies from harmful interference, urges WMO chief
Having radio frequency bandwidth is a key requirement for all weather observation systems that must be protected against harmful interference, according to the head of the United Nations weather agency WMO.
WMO Secretary-General Petteri Taalas outlined WMO's concerns in an International Telecommunication Union (ITU) publication on Friday ahead of the upcoming United Nations World Radiocommunication Conference.
"Access to radio frequency spectrum is essential to the meteorological and hydrological infrastructure that underpins weather and associated environmental services worldwide," said Mr Talaas.
Supported by radio waves
"Satellites, weather radars, hydrological observation systems, and drifting buoys all operate based on radio or microwave transmissions," he writes.
"The safety of people and property depends on weather and environmental forecasts. Extended warning times for serious events allow citizens, civil authorities and first responders to act.
The World Radiocommunication Conference in Dubai later this month will update global radio regulations, the treaty governing the radio spectrum and satellite orbits.
Ahead of the conference, ITU News published an edition dedicated to scientific services – Earth Observation at the World Radiocommunication Conference.
"Radio networks are essential to making our world more sustainable, and WRC-23 can help us move forward together on all fronts," said ITU Secretary-General Doreen Bogdan-Martin.
"One of these fronts is climate monitoring, mitigation and adaptation. ITU is a key partner of the Early Warning for All programme, the UN Secretary-General's groundbreaking initiative to ensure that everyone on the planet is protected from climate hazards and disasters through alerts vital by the end of 2027."