Entertainment News
Why Prince Harry WILL NOT watch the final season of The Crown! – Pérez Hilton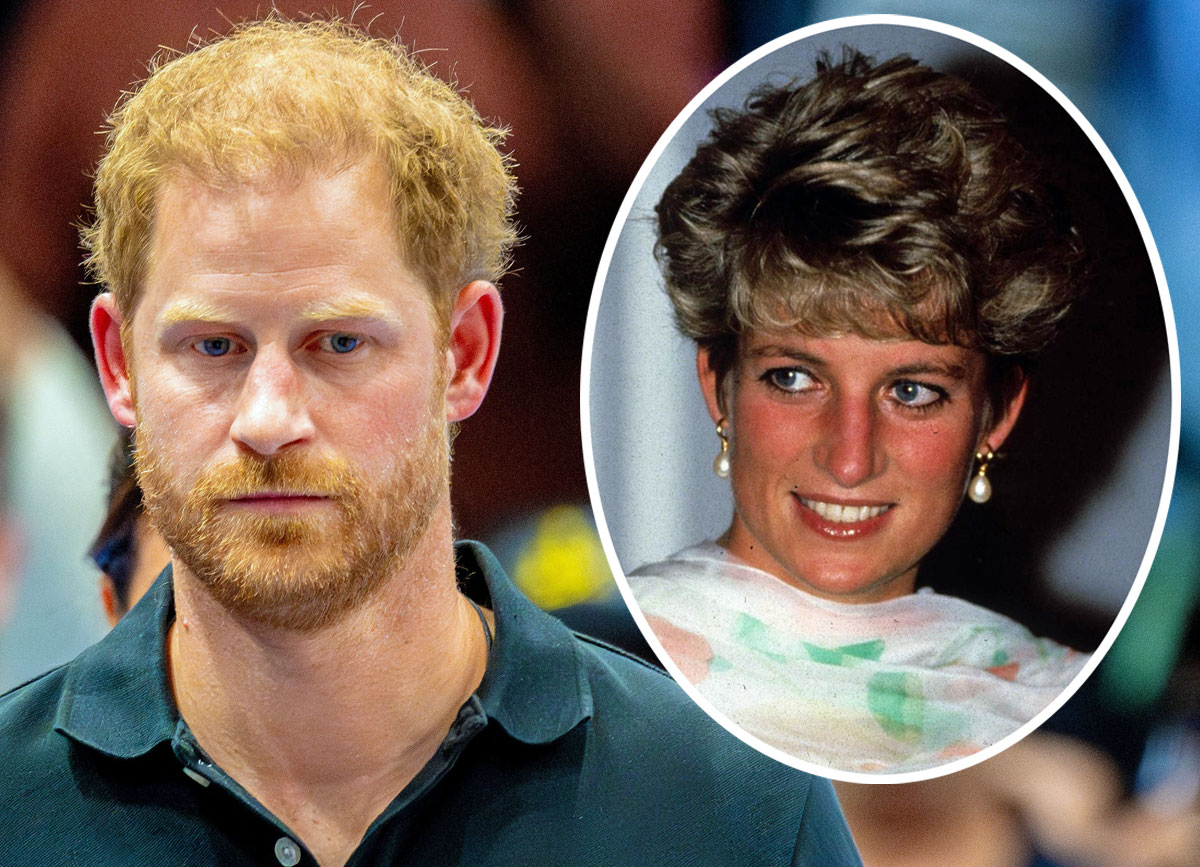 Prince HarryIt's time to check the facts The crown is finished.
While the Duke of Sussex admitted watch royal drama earlier this year, he won't be tuning into the show's final season – and he has a very good reason!
The first four episodes of season 6 premiered on Netflix during the weekend. They followed the last days of Princess Dianalife of – until the moment she and her boyfriend Dodi Fayed died in a car accident in Paris in 1997. This included her last conversation with the 12-year-old girl. Later, we see little Harry waking up in his bed with the terrible news while his brother Prince William look at. Additionally, the former Princess of Wales also comes back like a ghost talk to Charles — something controversial even for people who didn't know Di personally! You can watch the trailer (below):
There's a lot of emotional stuff going on!
Related: Meghan and Harry struggle as post-royal life hasn't gone as planned
Given the episodes' heartbreaking plot, it makes sense that Harry can no longer log in. A source said Page six:
"Due to the sensitive nature of the content of upcoming episodes of 'The Crown,' Prince Harry has understandably decided not to watch this season."
I can't blame him for that! It would be like reliving his trauma – but perhaps even worse since he has no control over how the story was told. While Harry and Meghan Markle have long been criticized for working with the streamer despite the controversial series, the source insisted the couple were not involved in the series, adding:
"There are no hard feelings towards the creators of the series or towards Netflix."
Insiders told the outlet that Archwell the founders were not "consulted by anyone affiliated with the series or Netflix", nor sent advanced scripts or episodes for approval or feedback. Likewise, William reportedly told sources that he wasn't watching The crown at all, so definitely not this season.
Interestingly, the confidant also dismissed previous claims that the 39-year-old father of two would ask friends to watch the new episodes for him and report back to him. He really doesn't want anything to do with these new episodes! TBH, that's not surprising considering that was the case a period of mourning of the Spare the life of the author. He needs to prioritize his mental health!
And you, Perezcious readers? Did you look The crown? Let us know your thoughts below)!
(Image via MEGA/WENN/Anwar Hussein)