Entertainment News
Veteran magician David Berglas has died – and never revealed the secret to his 'Holy Grail' of magic tricks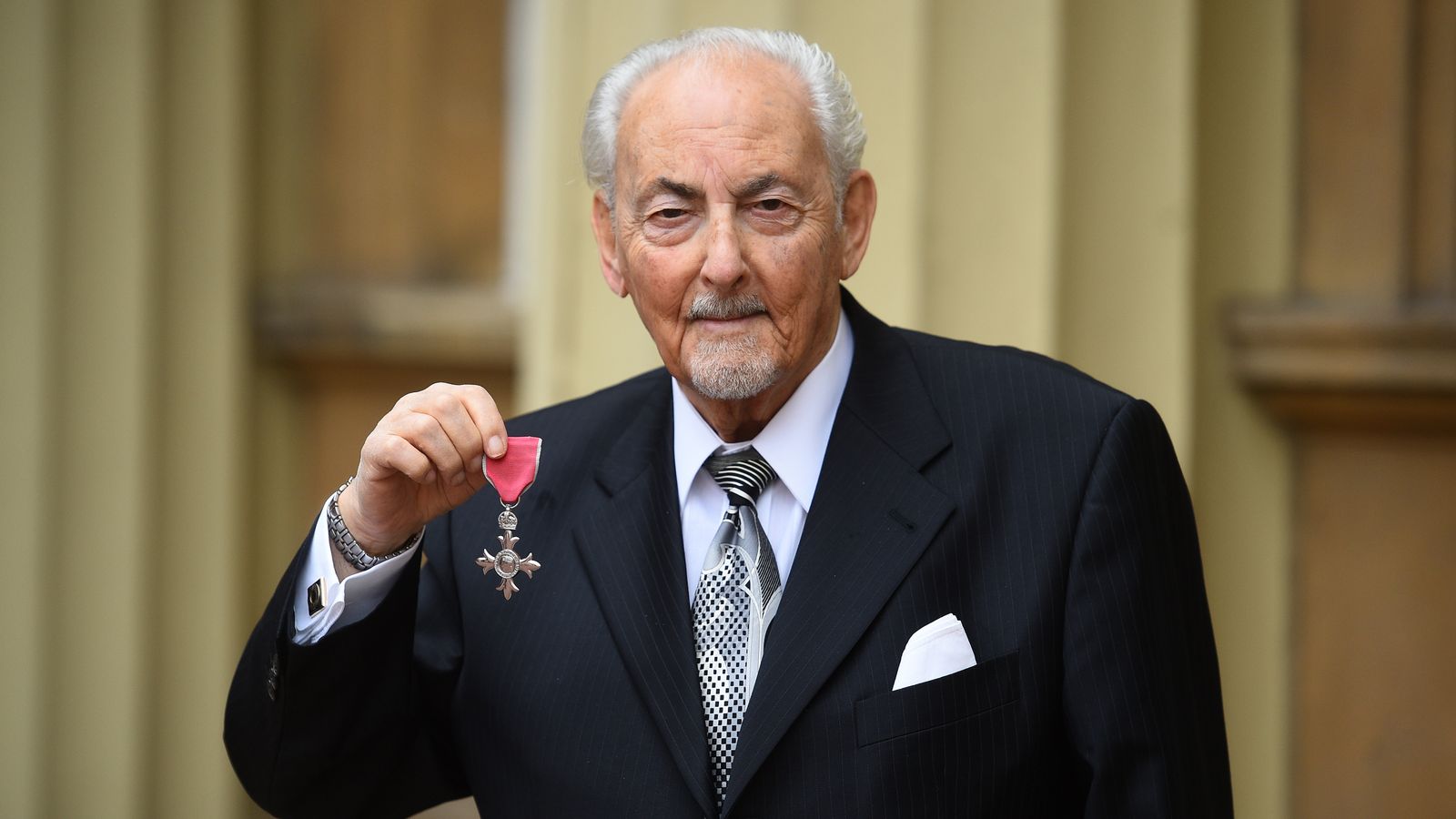 Magician David Berglas, one of the most influential magicians of the 20th century, has died at the age of 97.
Also known as the International Man of Mystery, he was the first magician to have his own show on British television, Meet David Berglas, in 1954.
He appeared frequently on television and radio for six decades and became a household name for his stunts, including driving a car around London blindfolded.
Berglas was famous for a trick called the Berglas effect, in which he could find a person's chosen card in the chosen spot in a deck of cards.
It is considered the Holy Grail of magical effects – and he has never revealed the secret to achieving it.
Berglas was awarded an MBE in 2018 for his services to magic and psychology.
Receiving his award, he said: "I am delighted to accept this honor but even more delighted that the art of magic is finally being recognized.
"I've spent over 60 years entertaining people in person, on radio and television – reading their minds – but I definitely didn't see this one coming."
Read more on Sky News:
Friends co-stars attend Matthew Perry's funeral
'Hero' astronaut who helped save Apollo 13 crew dies
The illusionist Derren Brown hailed Berglas as "one of our greatest living magic performers" when Berglas received his MBE.
"Generations of magicians owe him a lot of gratitude," Brown said.
"Each of my exhibitions is indebted to his artistry and astonishing work. I thank him for his constant inspiration."
As president of the Magic Circle from 1989 to 1998, Berger revitalized the society and was the driving force behind its decision to admit women in 1991.
His son Marvin Berglas, who was elected president of the Magic Circle in September of this year, said: "My father was a giant of the magic fraternity, known for his originality, creativity and showmanship.
"His mysteries not only baffled the public but also his peers. However, to us, his family, we will always remember him as a loving husband, father and grandfather."