Health News
UN agencies call for action to protect maternal and child health amid climate crisis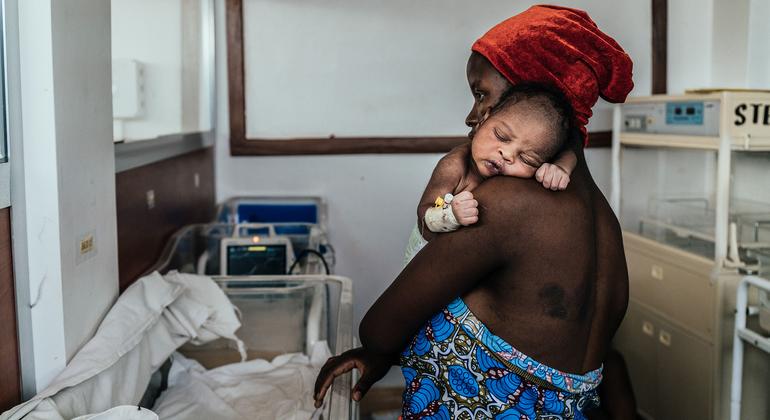 In Protecting maternal, newborn and child health from the impacts of climate change, the World Health Organization (WHO), the United Nations Population Fund (UNFPA) and the United Nations Children's Fund (UNICEF ) jointly highlight the neglect, underreporting and underestimation of climate events. effects on maternal and child health.
It also draws attention to the importance of integrating maternal and child health into national climate change response plans, given the lack of response to the needs of women, newborns and children in the discourse on climate change in many countries.
Act for the climate now
"Climate change poses an existential threat to us all, but pregnant women, babies and children face some of the most serious consequences," warned Bruce Aylward, deputy director-general for universal health coverage at WHO .
"Children's futures must be consciously protected, and that means acting now for the sake of their health and survival, while ensuring their unique needs are recognized in the climate response," he said. added.
The call to action, launched ahead of the COP28 climate conference, outlines seven urgent measures, including sustainable reductions in greenhouse gas emissions, climate finance actions and specific inclusion of the needs of pregnant women , babies and children in policies.
Disastrous impacts
In the midst of a year marked by devastating climate disasters, including wildfires, floods, heatwaves and droughts, the consequences for pregnant women and children are dire.
Rising global temperatures are also contributing to the spread of deadly diseases, particularly affecting pregnant women and children.
Research indicates that damage can begin in the womb, leading to various complications for both mother and child, with lifelong consequences.
Unique vulnerabilities
UNICEF Deputy Executive Director of Programs Omar Abdi highlighted the vulnerability of children's bodies and minds to pollution, disease and extreme weather conditions.
"The climate crisis threatens every child's fundamental right to health and well-being. It is our collective responsibility to listen and put children at the center of urgent climate action, starting at COP28. This is the time to finally put children on the climate change agenda," he said.
Diene Keita, deputy executive director of programs at UNFPA, also highlighted the unique health needs of women and girls, calling for tailored solutions.
"To find climate solutions that recognize the distinct health needs and vulnerabilities of women and girls, we must start by asking the right questions…global climate solutions must support – not sacrifice – gender equality," she said. she declared.