Entertainment News
Tyler Perry discusses the new documentary about his life, 'Maxine's Baby,' and the SAG-AFTRA strike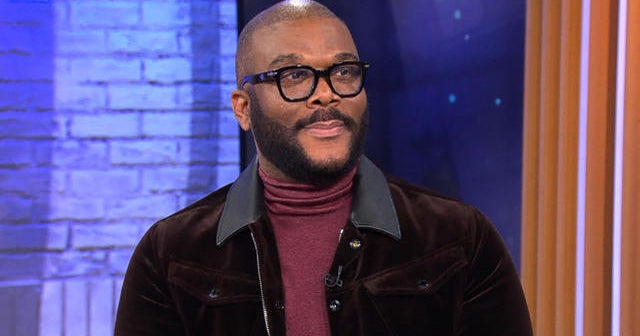 Tyler Perry joined the "CBS Mornings" hosts in studio Tuesday to talk about "Maxine's Baby," a new documentary that his longtime partner Gelila Bekele made about her life.
Perry said he had no creative control over the documentary, which was an unusual position for the actor, producer, director and media mogul. He said the cameras followed him for 10 years making the film.
"It's not a story I'm telling… It's my life," Perry said, adding that he hopes his struggles and triumphs featured in the film will inspire others. "If that happens, it was worth it to me."
The documentary is named after Perry's mother, Maxine, who died in 2009 after a long illness. Perry said it was Maxine who inspired him to become the multi-hyphenate star he is known as today.
"Everything I did was about her. All my work was about her. I was never about money. It was always about making enough money to take care of her, buy her medicine, to keep myself ensure that we are never in poverty again," Perry said. "No matter how much I had, it was never enough."
When his mother died, Perry said "all that went away" and the struggle to regain motivation was slow.
"It was like a car that ran on gasoline suddenly said, 'Now you need diesel,'" Perry said. "Now my motivation has become to look at all the people who come into the studios, the young people, the black people, everyone who never had a chance in this business – it gives me the inspiration to continue."
Perry was referring to the so-called Tyler Perry Studios, a film production studio built on 330 acres of land in Atlanta. It is the largest cinema complex in the country, according to previous CBS News reportand Perry is the first black person to independently own a major film studio.
Due to his role as a studio owner and operator and his acting career, Perry has a unique perspective on the ongoing SAG-AFTRA actors' strikes. Perry closed his studios in solidarity with unions, he said, and now holds food drives and fundraisers at the site. But he added that it had been "debilitating" not to work for so long.
"As we look at all of this and negotiate, it's very important that (SAG-AFTRA President) Fran Drescher, (SAG-AFTRA Chief Negotiator) Duncan Ireland, the entire negotiating committee did fantastic job. getting things done…but it's really important to know when we won. It's only a three year deal. In two years, two and a half years we'll be renegotiating again "Perry said. . "So we need to know what we've gained, and what have we gained so far? That's the problem. For now. …If I had run my business trying to get everything from one So I won't be here. I have everything I can for now, so let's see what we can do next."