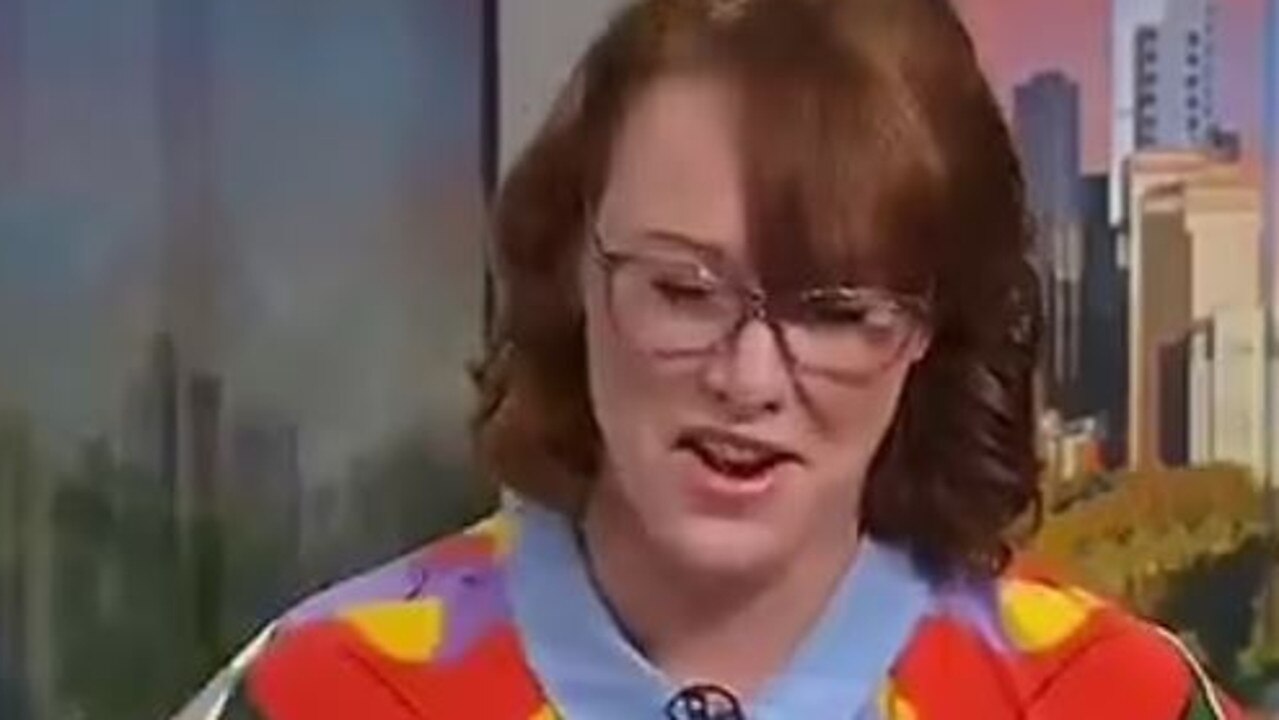 A guest presenter appearing on the ABC breakfast show has been praised after stopping mid-sentence to admit she was suffering from a severe hot flash.
Imogen Crump, editor of the University of Melbourne's Pursuit and Research news website, was discussing the day's headlines on ABC News Breakfast Wednesday when it suddenly stopped.
"I'm so sorry, I could keep tripping, but I'm having such a perimenopausal hot flash right now, live on air, sorry," Ms Crump said.
Presenter Lisa Millar immediately praised Ms Crump for her honesty.
"We need to make these kinds of conversations normal and I love you for even saying that, because we interview people, we talk to people about it and that's the reality," Ms Millar said.
Ms. Crump then tried to calm herself by fanning her face with her hands and replied, "I don't think hormones respect national television."
Co-host Michael Rowland then told Crump she could "take a break" to calm down and the rest of the panel resumed their discussions.
Shortly after, Ms Millar then told viewers at home: "Imogen is back with us."
The woman went on to explain that although her rash doesn't last long, it makes her "the furnace of the sun."
She then took to social media after her appearance to talk about what happened on air.
"Most of the time, I can work through all the varieties of weirdness that perimenopause throws at me in private — or at least in a quiet room at work," she said. "Hot flashes, anxiety, brain fog, itchy and sore gums (yes) can be distracting and sometimes distressing.
"However, this morning my hormones decided to attack me live on ABC News Breakfast," she continued. "I could either pretend like nothing was happening (and look incompetent) or explain why I was stumbling through a story about bilateral relations.
"At the time, I chose to explain. Lisa Millar and Michael Rowland were lovely (as were the whole ABC Breakfast team who provided water and comfort, and the audience sent kind messages).
She added: "Do I wish this hadn't happened on live TV? Yes. But if this is a step towards public discussions about something that at least half the population will encounter in one way or another, then so much the better."
Women rushed to praise her on-air reaction and shared how proud they were of her.
"Thank you for your authenticity – the more real we can all be with each other, the more people will be able to reach out to us when they need support, knowing they will be heard and understood," one follower wrote.
While another added: "I'm so glad it wasn't 'masked' – it was just a real person doing a normal thing – and you just made it even more normal!"