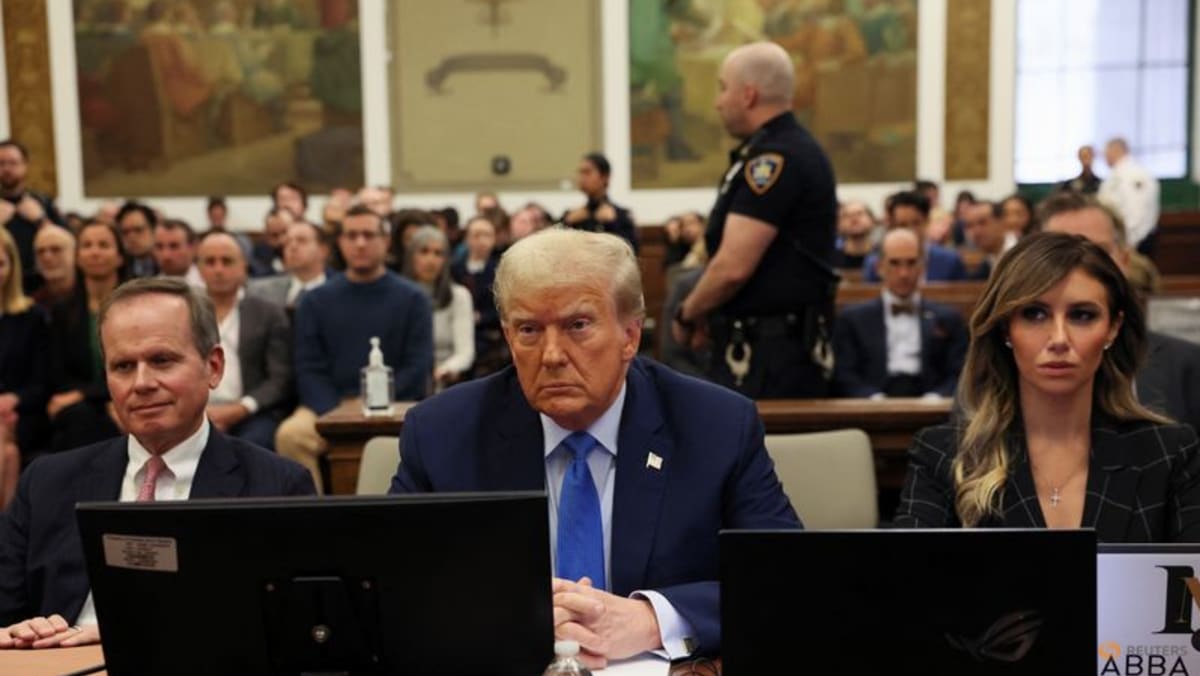 Donald Trump was in a New York court on Monday November 6 for testify in a civil fraud case threatening to cripple his real estate empirethe first former president to testify as a defendant in more than a century.
The 77-year-old Republican arrived shortly before 3 p.m. GMT (11 p.m. Singapore time) to testify in the Manhattan courtroom before Judge Arthur Engoron.
Trump, the frontrunner for the Republican nomination in the 2024 presidential election, denounced the affair as "very unfair" upon arriving for testimony, calling it a "political war" and "election interference."
"It's a very sad situation for our country," he said. "It usually takes place in third world countries."
Trump and his two eldest sons, Don Jr. and Eric, and other Trump Organization executives are accused of exaggerating the value of his real estate assets by billions of dollars to obtain bank loans and insurance terms more advantageous.
New York Attorney General Letitia James, speaking to reporters before Trump's arrival, said the real estate mogul "consistently misrepresented and inflated the value of his assets."
"Before he speaks, I'm sure he will launch into name-calling, taunts and racial attacks and call it a witch hunt," James said. "But at the end of the day, the only thing that matters is the facts and figures."
"And the numbers, my friends, don't lie."
Trump has repeatedly attacked James, who is black, and the judge in the case, calling him "unhinged" and a "Trump-hating radical left Democratic operative."
Engoron responded by fining Trump twice – one for US$5,000another for US$10,000 – when he ruled that the former reality TV star had violated a partial silence order imposed after he denounced the judge's clerk on social media.
Trump's testimony follows that of his sons Don Jr. and Eric, who spoke out last week and blamed accountants for the company's financial statements.
According to the Washington Post, the last former president to testify publicly as a defendant was Theodore Roosevelt, who took the stand in a 1915 libel trial.
Trump has already testified twice in this case, both times behind closed doors.
In excerpts from the first deposition, he called the proceedings "the greatest witch hunt in the history of our country" and called the Democratic attorney general an "out-of-control prosecutor."
During the second deposition, he claimed the whole thing was "crazy" because "the banks were all getting paid" and were "making a lot of money" from his business.