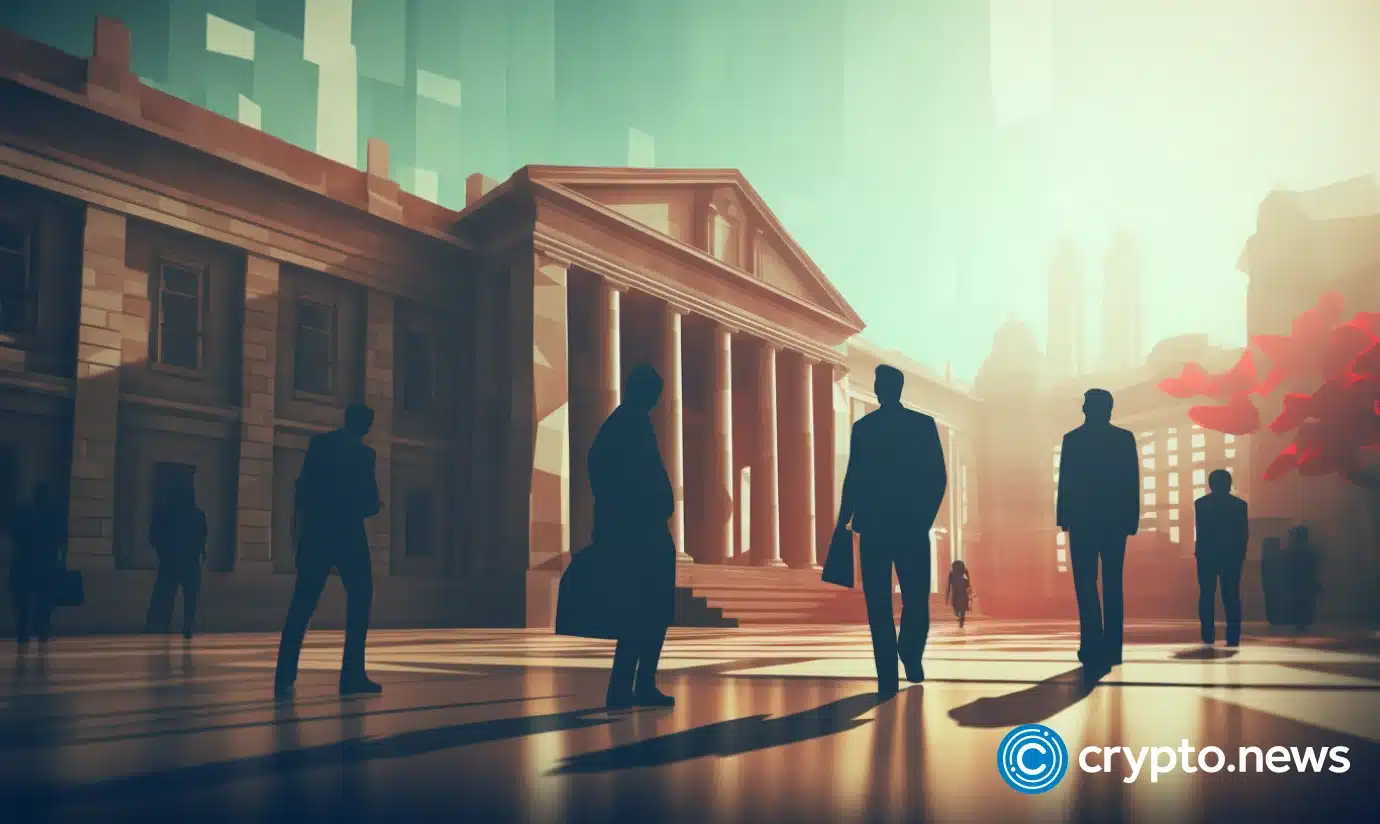 As regulatory scrutiny intensifies, crypto industry executives find themselves increasingly embroiled in legal battles.
The recent case involving prominent crypto entrepreneur Sam Bankman-Fried (SBF) has further highlighted the challenges faced by individuals at the forefront of the digital asset revolution. Let's take an in-depth look at the 10 most high-profile crypto fraud cases to date.
Do Kwon and the Collapse of Terra
In March 2023, Do Kwon, co-founder of Terraform Labs, a Singapore-based blockchain platform, was arrested in Montenegro. Kwon, a South Korean national, was charged with fraud in the United States and charged with eight counts, including securities fraud, wire fraud, commodities fraud and conspiracy.
He had been on the run for several months and South Korean authorities issued an arrest warrant for him in September 2022. Kwon was arrested by Montenegrin police at Podgorica airport while trying to board from a flight to Dubai with another South Korean citizen.
During the encounter, police found fake passports from Costa Rica and Belgium. Kwon's identity was confirmed through a fingerprint match. He spent Thursday night in police custody and was due to appear in court Friday evening.
The collapse of TerraUSD and Luna, two digital currencies issued by Terraform Labs, in May 2022 wiped approximately $40 billion from the crypto market. In June, he was sentenced to four months in prison by a Montenegrin court for using a false passport during his attempted trip.
Avi Eisenberg
In December 2022, Avi Eisenberg, a crypto trader, was arrested in Puerto Rico on charges of price manipulation on the Mango Markets crypto exchange. He faced charges of commodities fraud, commodity market manipulation, and wire fraud related to his actions on the decentralized cryptocurrency exchange Mango Markets.
Eisenberg was accused of fraudulently obtaining approximately $110 million in cryptocurrency by manipulating the price of specific perpetual futures contracts on the Mango Markets. Eisenberg's trial was scheduled to begin on December 8, 2023, but it was postponed until April 8, 2024.
The delay was granted after his legal team requested more time to prepare, given the complexity of the case involving complex legal and factual issues. Eisenberg's alleged scheme posed challenges for both the prosecution and the defense, making the proceedings significantly more complex than typical fraud cases.
Alex Machinsky
Last July, Alex Mashinsky, the former CEO of cryptocurrency lender Celsius Network, was arrested and charged with wire fraud and other crimes by U.S. prosecutors.
He is accused of orchestrating a long-running scheme to deceive customers, which ultimately led to the collapse of Celsius Network, with more than $1 billion in debt.
Prosecutors say Mashinsky inflated the price of his company's cryptocurrencies to attract customers, allowing him to pocket tens of millions of dollars. Mashinsky has pleaded not guilty and his trial is scheduled for September 2024.
Su Zhu and the fall of 3AC
On September 29, Su Zhu, co-founder of the now-defunct hedge fund Three Arrows Capital, was arrested at Singapore's Changi Airport while trying to leave the country.
The arrest followed Zhu's failure to comply with a court order requiring him to cooperate in the process of liquidating Three Arrows Capital's assets. Liquidation company Teneo obtained a committal order against Zhu, ordering Singapore police to detain him in prison for four months.
A similar order was reportedly issued against Zhu co-founder Kyle Davies, whose whereabouts remain unknown. While incarcerated, Teneo will engage with Zhu regarding matters related to Three Arrows Capital, with a focus on recovering assets owned by or acquired through the hedge fund's funds.
The liquidators are determined to ensure that Zhu fully complies with the court's decision. Three Arrows Capital filed for bankruptcy in July 2022, leading to significant disruption in the crypto sector as major players had to adjust their operations and restrict customer withdrawals following a crypto market downturn triggered by the collapse of the Terra/LUNA project.
Thomas Smith, Kyle Nagy and Braden Karony
Thomas Smith, Kyle Nagy and Braden Karony are the people behind the SafeMoon crypto token, a digital asset once valued at over $8 billion. They were charged with fraud and money laundering by the U.S. Department of Justice and the Securities and Exchange Commission on November 1, 2023.
The charges revolve around allegations that the trio embezzled millions of dollars for personal expenses, including luxury cars and real estate, and dishonestly obtained funds from investors.
They are accused of misleading investors about the liquidity of the token and making false promises about its features, claiming that these would drive the price to record levels. Those charged in the case include founder Kyle Nagy, CEO Braden John Karony and former chief technology officer Thomas Smith.
While Nagy is currently evading authorities, Karony and Smith have been apprehended. The charges against them include conspiracy to commit securities fraud, wire fraud and money laundering.
William Ulbricht
San Francisco-born Ross William Ulbricht, aka Dread Pirate Roberts, is serving a life sentence without the possibility of parole. Ross William Ulbricht's conviction stems from his creation and operation of Silk Road, a now-defunct online marketplace where individuals used Bitcoin to purchase drugs, hacking tools, and counterfeit passports.
Ulbricht was convicted of seven crimes, including distribution of narcotics and conspiracy to distribute illegal goods. He intentionally designed Silk Road as a platform for illegal activity, allowing users to buy and sell drugs and other illicit items anonymously, beyond the reach of law enforcement. Ulbricht used various methods to anonymize Silk Road transactions.
The website operated as a hidden service on the Tor network, enabling the sale of narcotics and other illegal products and services. Ulbricht operated under the pseudonym; Dread Pirate Roberts, a reference to a fictional character from The Princess Bride.
Charlie Shrem
Charlie Shrem is the former CEO of crypto exchange BitInstant. In 2014, Shrem was sentenced to two years in prison for knowingly transmitting nearly $1 million in Bitcoin for drug trafficking on the Silk Road. Prosecutors also accused Shrem, who had served as vice president of the Bitcoin Foundation, of using Silk Road to buy drugs for himself. Shrem has since been released and now works as a crypto venture capitalist.
Marc Karpeles
Mark Karpeles is the former CEO of the bankrupt crypto exchange, Mt. Gox. Karpeles, a French entrepreneur and programmer, served as CEO of Mt. Gox, the world's first Bitcoin exchange.
He took over Mt. Gox from Jed McCaleb in 2011 and launched a software overhaul. The exchange suffered a significant setback in 2014 when it lost nearly $500 million of investors' Bitcoin, leading to its collapse.
Following this incident, Karpeles was arrested in Tokyo in 2015 and spent more than 11 months in detention. Karpeles was convicted of illegally manipulating Mt. Gox's electronic records, falsely inflating the company's assets by $33.5 million.
Nathaniel Chastain
Nathaniel Chastain is a former employee of non-fungible token (NFT) marketplace OpenSea. On June 1, 2022, Nathaniel Chastain was arrested in New York by the FBI.
He faced charges of wire fraud and money laundering. Chastain was accused of exploiting his insider knowledge about the tokens that would be featured on OpenSea's front page. He would buy these tokens just before they were presented, immediately sell them to take advantage of the increased attention, while conducting these transactions through anonymous digital currency wallets to conceal his actions.
In May 2023, Chastain was convicted of fraud and money laundering. He was subsequently sentenced to three months in prison, three months of home confinement, 200 hours of community service and a $50,000 fine.
Faruk Fatih Özer
Fatih Faith Ozer, founder and CEO of Thodex, a Turkish crypto exchange, was captured in Albania in August 2022. He had fled Turkey after his exchange abruptly closed in April 2021, leaving more than 400,000 users without access to deposits totaling $2. billion in cryptocurrencies.
Ozer was extradited to Turkey in June 2023, where he was charged with money laundering, fraud and organized crime. Following a court verdict, he was sentenced to 11,196 years in prison, mainly for fraud-related crimes.
This affair extended to Ozer's family and senior employees, with his brother, sister and four other senior officials also imprisoned. As part of the investigation, at least 83 people were arrested.
The exact scale of losses suffered by investors in Thodex's collapse remains unclear, with varying reports in Turkish media, with some estimating losses at $2 billion. This incident had significant implications for the cryptocurrency landscape in Turkey, especially given the widespread use of cryptocurrencies as a hedge against inflation in the country.
Follow us on Google News