Entertainment News
Sean Martin: Singer of popular Liverpool band The Night Cafe dies aged 26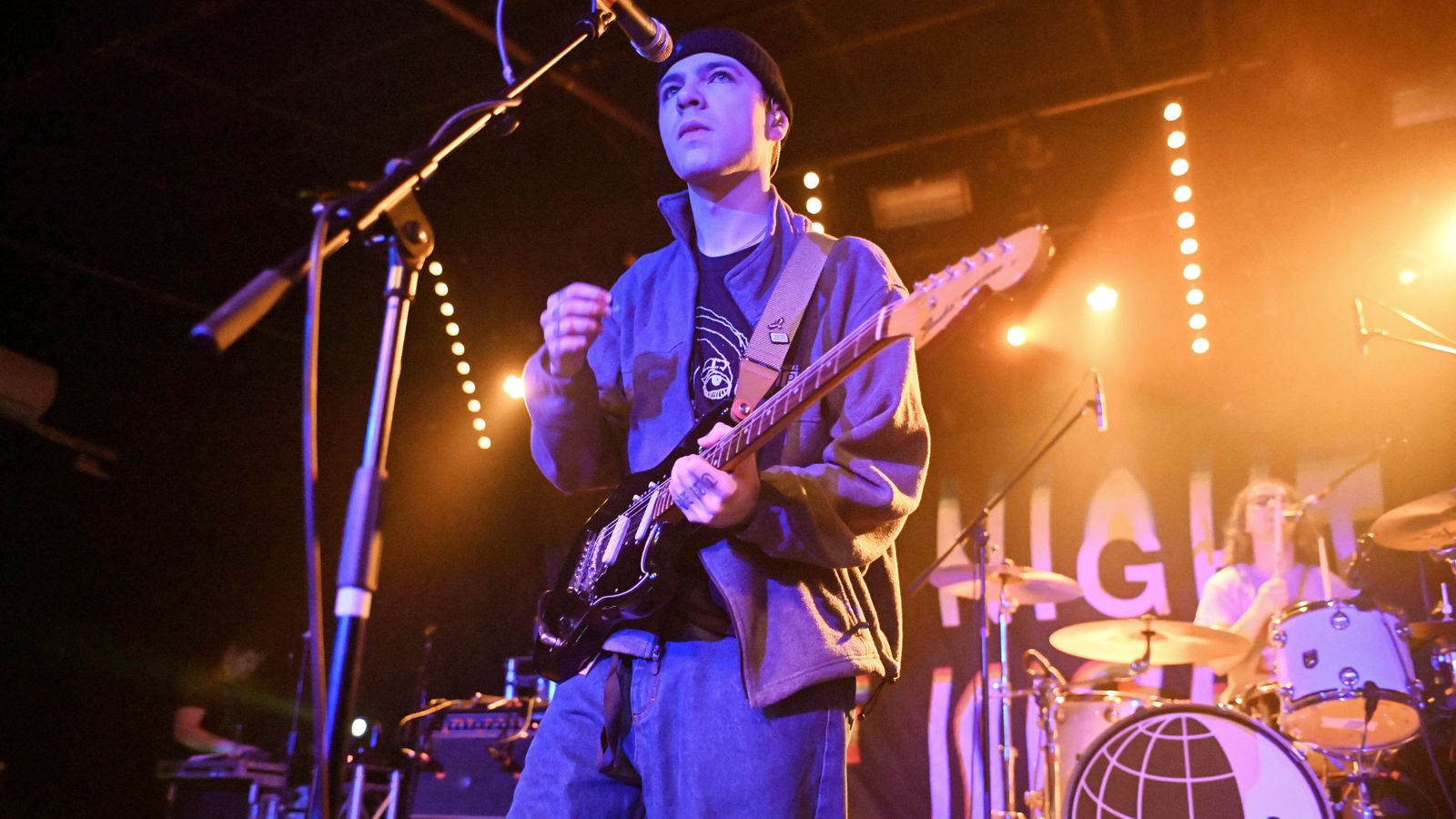 The singer of a popular Liverpool band has died aged 26.
Sean Martin was the frontman for the indie pop band The Night Cafe.
In an Instagram post Monday morning, the group said they were "devastated" by Sean's death.
"Words cannot describe the pain we are feeling right now, we are still struggling to process everything. We ask everyone to respect the privacy of Sean's family and friends during this difficult time," can we read in the message.
"Sean was not only our bandmate, he was our childhood best friend who we shared so many memories with before the band even started.
"We have made so many more memories along the way and achieved things we only dreamed of and will cherish forever.
"His memory will forever be engraved in our hearts and through the music he played for all of you."
The band, which includes guitarist Josh Higgins, bassist Arran O'Connell Whittle and drummer Carl Dillon, met in high school and released their debut album 0151 in 2019.
The band had opened for The Wombats, who also paid tribute to Martin, saying: "He was literally the nicest, sweetest guy you could have on tour.
"Not to mention how talented and incredible he is. Our hearts go out to all of you and those closest to Sean."
Click to subscribe to Backstage wherever you get your podcasts
The singer's mother, Catherine, also thanked fans for their messages.
Martin said on Facebook last year that he was having health problems and needed surgery, meaning the band were forced to pull out of some gigs with The Wombats.