World News
More than a foot of snow, 100 mph wind gusts possible as Sierra Nevada storm approaches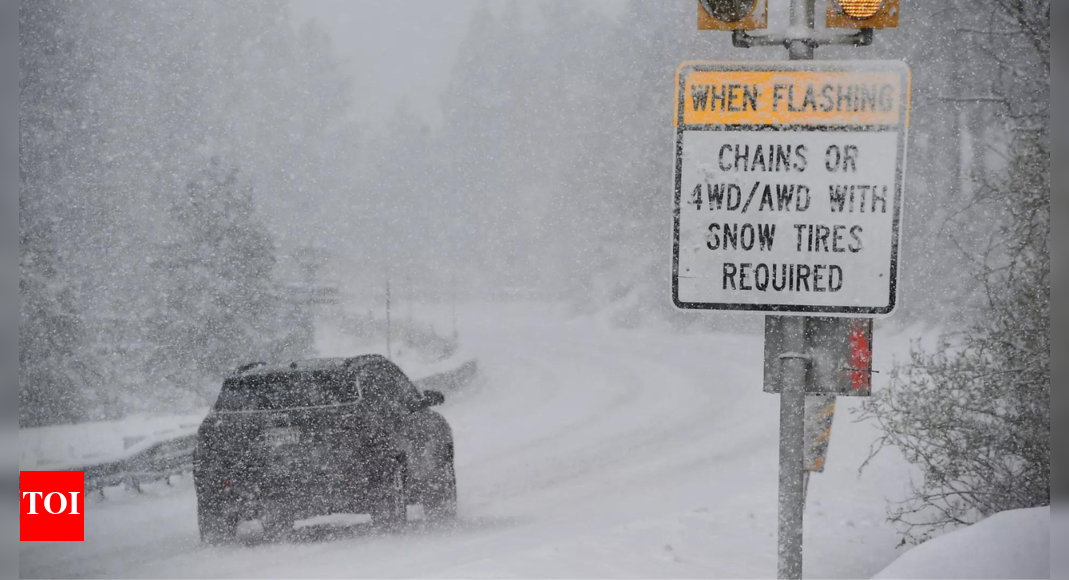 RENO: The National Weather Service issued advisories Saturday along the California-Nevada line ahead of an early winter storm that could bring more than a foot (30 centimeters) of snow to the upper elevations of the Sierra and winds gusting up to 100 mph (160 km/h) over ridge tops.
Winter weather advisories, in effect from 4 p.m. Saturday to 4 a.m. Sunday, extended from the Lake Tahoe area near Reno to southern Yosemite National Park, including Mammoth Lakes, California.
3 to 8 inches (7 to 20 centimeters) of snow was expected above elevations of 6,500 feet (1,980 meters), and up to 14 inches (35 centimeters) above 8,000 feet (2 440 meters).
"Expect slippery roads and poor visibility with snowfall rates of 1 to 2 inches per hour (2.5 to 5 centimeters) in heavier bands," the Reno Weather Service said.
Strong winds could cause tree damage, blowing snow and dangerous boating conditions on Lake Tahoe with waves 2 to 4 feet (60 to 122 centimeters) high, it said.