Sports News
Las Vegas Grand Prix responds to criticism with thrilling race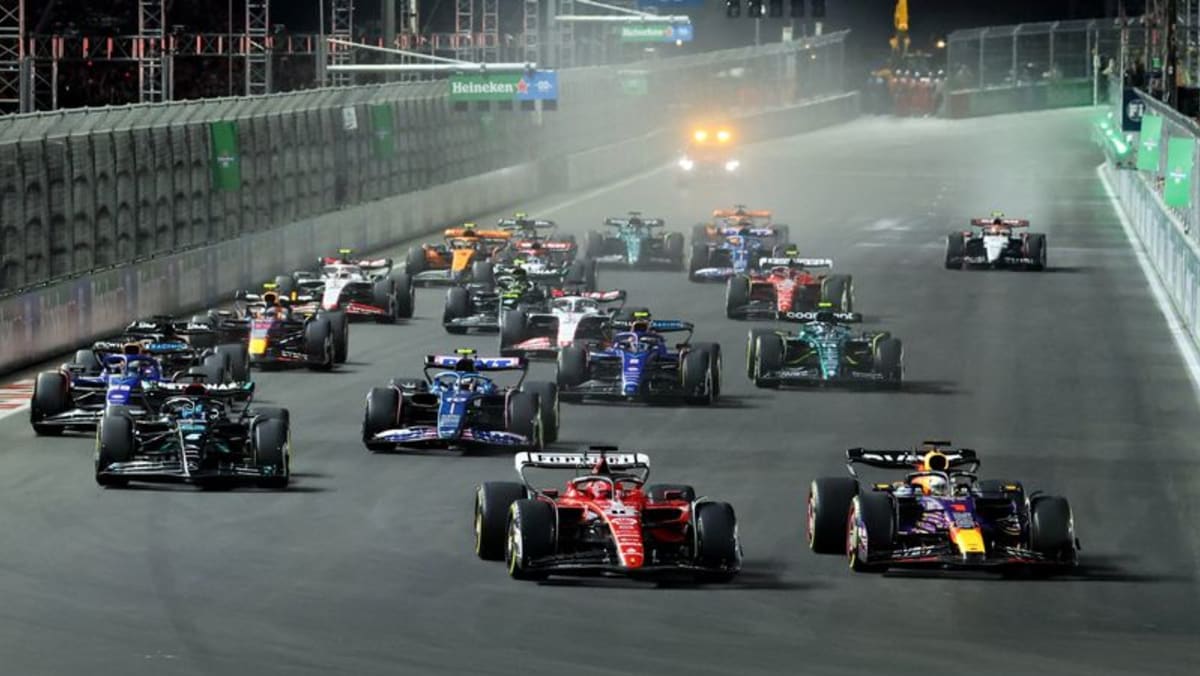 LAS VEGAS: The much-maligned Las Vegas Grand Prix crossed the finish line in style Saturday night, delivering a dramatic race down the famous Las Vegas Strip to help make up for previous missteps.
The announcement of a third United States Grand Prix was initially greeted with enthusiasm, but the mood began to deteriorate in the days leading up to the event, as street closures choked traffic and public interest began to wane.
Worse still, a disastrous first practice session Thursday night lasted just eight minutes before being canceled for track repairs, leading to a class-action lawsuit from disgruntled fans.
But on a crisp, clear night in Nevada, even the LVGP's biggest critic – inaugural event winner Max Verstappen – had to admit it was a success.
"It was a lot of fun out there," the Red Bull star said after taking his record 18th victory of the Formula 1 season.
Verstappen, who had wrapped up the championship long before coming to Vegas, raised eyebrows this week when he criticized the spectacle surrounding the race and even the crowds themselves.
But he made an about-face after Saturday's triumph.
"Great crowd," Verstappen said in the winner's circle as the famous Bellagio fountains danced in the background.
"I hope everyone enjoyed it, we certainly did. We're excited to come back here next year and try to do something similar."
Red Bull director Christian Horner said Verstappen enjoyed the experience.
"I think he changed his mind about Vegas," he said.
A loose drain cover along the 6km street course wrecked Carlos Sainz's Ferrari on Thursday and sparked concerns about the quality of the brand-new circuit, but Lewis Hamilton praised it after his seventh-place finish.
"Lots of great passing opportunities," Hamilton said.
"And I think for everyone who was so negative about the weekend, saying it was all about the show blah blah blah, I think Vegas proved them wrong."
Residents and workers this week expressed mixed feelings about F1's return to the city after almost 40 years away.
Some told Reuters it was unacceptably disruptive to their daily lives, while others said it was exactly the kind of event the city needed to attract if it wanted to continue to grow.
Second-place finisher Charles Leclerc gave final words of praise to the LVGP, which is to be held on the Saturday before Thanksgiving for the next decade.
"There was no better race to be first in Vegas," he said. "The energy around the city is amazing and I'm really happy. I really enjoyed the day."