Business News
KE plans ambitious 640 MW renewable energy initiative | The Express Tribune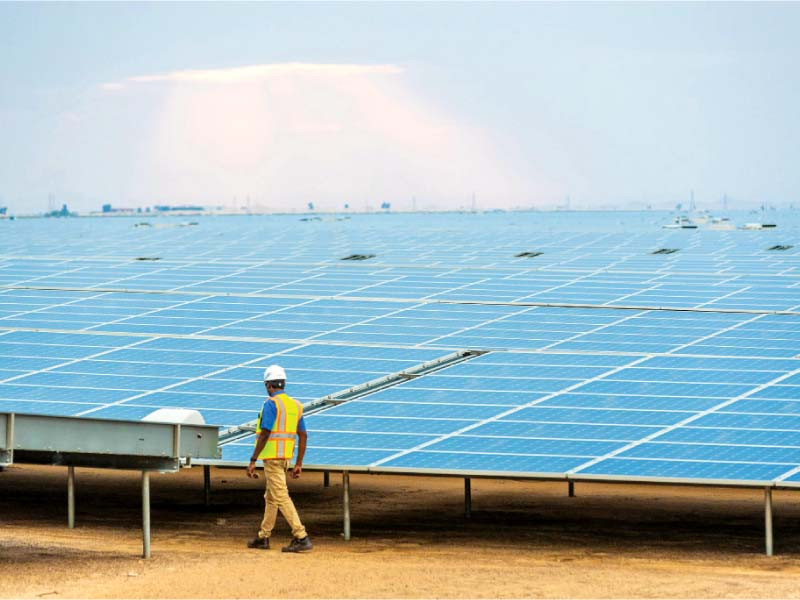 ISLAMABAD:

K-Electric (KE), Karachi's leading electricity provider, is proposing a strategic renewable energy plan that could reshape the city's energy landscape. The company has taken significant steps to add 640 MW of renewable capacity to the local grid.
KE's revised Requests for Proposals (RFPs) submitted include four renewable energy projects, all of which comply with open tender regulations set by the National Electric Power Regulatory Authority (NEPRA). These projects aim to diversify the city's energy mix while reducing costs and environmental impact.
The four projects include Winder and Bela Solar Projects (150 MW), Dhabeji Site Neutral Hybrid Power Plant (220 MW) and Sindh Solar Power Project, divided into Site 1 (120 MW) and Site 2 (150 MW). MW). These initiatives are part of KE's broader efforts to adopt renewable energy sources to reduce its reliance on more expensive thermal fuel and reduce its overall emissions.
Two of these projects, the 50 MW project in Vinder and the 100 MW project in Bela, are particularly strategic. KE plans to invest in new 132 kV transmission lines and networks from the Hub to Bela, an initiative aimed at improving the reliability of electricity supply to the Lasbela region of Balochistan.
NEPRA has scheduled a public hearing to review and make formal decisions regarding these projects. The neutral hybrid power plant at the Dhabeji site, with an installed capacity of 220 MW, represents a crucial step in KE's renewable energy efforts. This project will harness both wind and solar energy within a 50 km radius of K-Electric's Dhabeji grid station.
The Sindh Solar Power Projects at Sites 1 and 2 signify collaboration between KE, Sindh Energy Department and the World Bank. These large-scale solar projects are to be developed by private sector entities under a competitive bidding model. A memorandum of understanding for the development of the project was signed in December 2021 and the Sindh government has dedicated around 1,200 acres of land for their development.
Read Economic crisis affected performance in FY23: KE
Currently, these projects have a combined capacity of 270 MW, with provisions for an additional 80 MW to be added at a later date. Successful bidders will be responsible for the development and financial close of these projects.
In line with the broader national objective to increase the share of renewable energy in the energy mix by 2030, KE's strategic initiative complements the government's objectives. The company's power acquisition program aims to introduce 1,200 MW of renewable energy into its portfolio by 2030.
To ensure the proper integration of variable renewable energies (VRE) into its network, KE is conducting a VRE integration study in collaboration with international consultants. This study will determine the optimal capacity for renewable energies while taking into account technical constraints and maintaining network reliability. It will also identify efforts needed to augment the grid and explore strategies to maximize the use of renewable energy to further reduce electricity costs for consumers in Karachi.
Previously, it was reported that due to the economic crisis, driven by factors such as high inflation, increase in policy rates and economic contraction, KE's performance was significantly affected during the financial year 2023, as it recorded a loss of almost 31 billion rupees.
Due to the economic challenges, KE said it experienced a 7.3% reduction in units dispatched and a substantial drop in gross profitability of Rs 15.72 billion.
Its foreign exchange losses increased by Rs 4.38 billion due to the devaluation of the Pakistani rupee and there was an increase of Rs 6.28 billion in impairment losses linked to bad loans, influenced by high inflation and a deterioration of economic conditions which reduced customers' willingness to pay.
Increased finance costs of Rs 19.45 billion, largely due to higher effective borrowing rates, resulted in an after-tax loss of Rs 30.90 billion, KE said in a statement.
Published in The Express Tribune, November 7th2023.
As Business on Facebook, follow @TribuneBiz on Twitter to stay informed and join the conversation.