World News
Israel-Hamas war: US President Joe Biden says Israeli occupation of Gaza would be a 'grave mistake'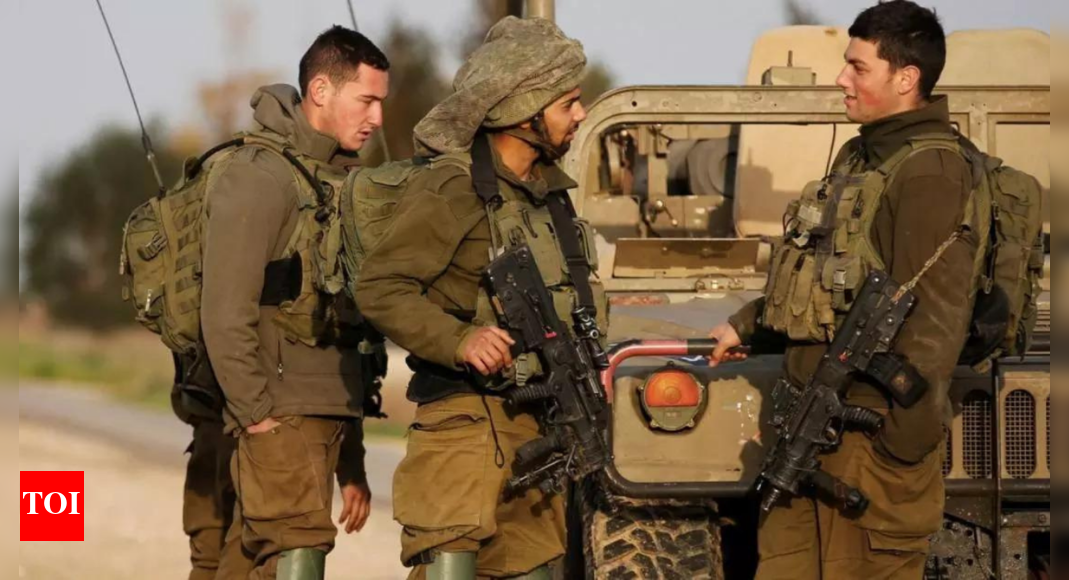 WASHINGTON: Any move by Israel to reoccupy the Gaza Strip would be a "grave mistake", US President Joe Biden said in an interview published on Sunday, as Israeli troops prepared for an offensive. land invasion.
Israel, seeking revenge for the Oct. 7 Hamas attack, declared war on the militant group, launching a relentless bombing campaign and warning more than a million people in northern Gaza to move south before the operation.
Asked by the CBS news show 60 Minutes whether he would support any occupation of Gaza by the US ally, Biden replied: "I think it would be a big mistake."
'Another reminder that hatred never goes away': US President Joe Biden on Hamas attack
Hamas "does not represent all of the Palestinian people," he continued.
But invading and "eliminating extremists" is a "necessary requirement," he added.
THE Hamas attack saw fighters shoot, stab and burn alive more than 1,400 people, most of them civilians. Israel's retaliatory attacks in the days that followed razed neighborhoods and killed at least 2,670 people in Gaza, the majority ordinary Palestinians.
Israel has faced dire warnings about the implications of sending troops on the ground in Gaza, with aid groups warning of a humanitarian disaster, fears of an escalation of the conflict and the challenges of separation civilian activists in this poor and densely occupied territory.
Biden: "It would be a mistake for Israel to occupy Gaza again" | Israel-Hamas War
Israel first occupied Gaza during the Six-Day War in 1967, and it was not until 2005 that it was fully returned to the Palestinians.
A year later, Israel imposed an air, land and sea blockade on the 140-square-mile (362-square-kilometer) strip of land, which is also bordered by Egypt and the Mediterranean Sea.
In 2007, Israel tightened the blockade after Hamas took control of Gaza from Palestinian President Mahmud Abbas' secular Fatah movement.
Asked whether Hamas – which Biden described as "a bunch of cowards" – should be completely eliminated, he replied: "Yes, I do."
"But there has to be a Palestinian authority. There has to be a path to a Palestinian state," he continued, reiterating the long-standing US call for a two-state solution. .
60 Minutes reporter Scott Pelley also asked Biden if he could foresee U.S. troops joining the war.
"I don't think it's necessary," responded Biden, who withdrew U.S. troops from Afghanistan and insisted none would be sent to help Ukraine as it fends off a Russian invasion.
"Israel has one of the best fighting forces in the country. I guarantee you that we will provide them with everything they need," he said.
The United States has already deployed two aircraft carriers to the Eastern Mediterranean in a powerful show of support for Israel.
Watch Israel-Hamas war: US President Joe Biden calls Israel's occupation of Gaza a 'grave mistake'