World News
Imran Hussain resigns as shadow minister over Starmer's stance on Israel-Hamas ceasefire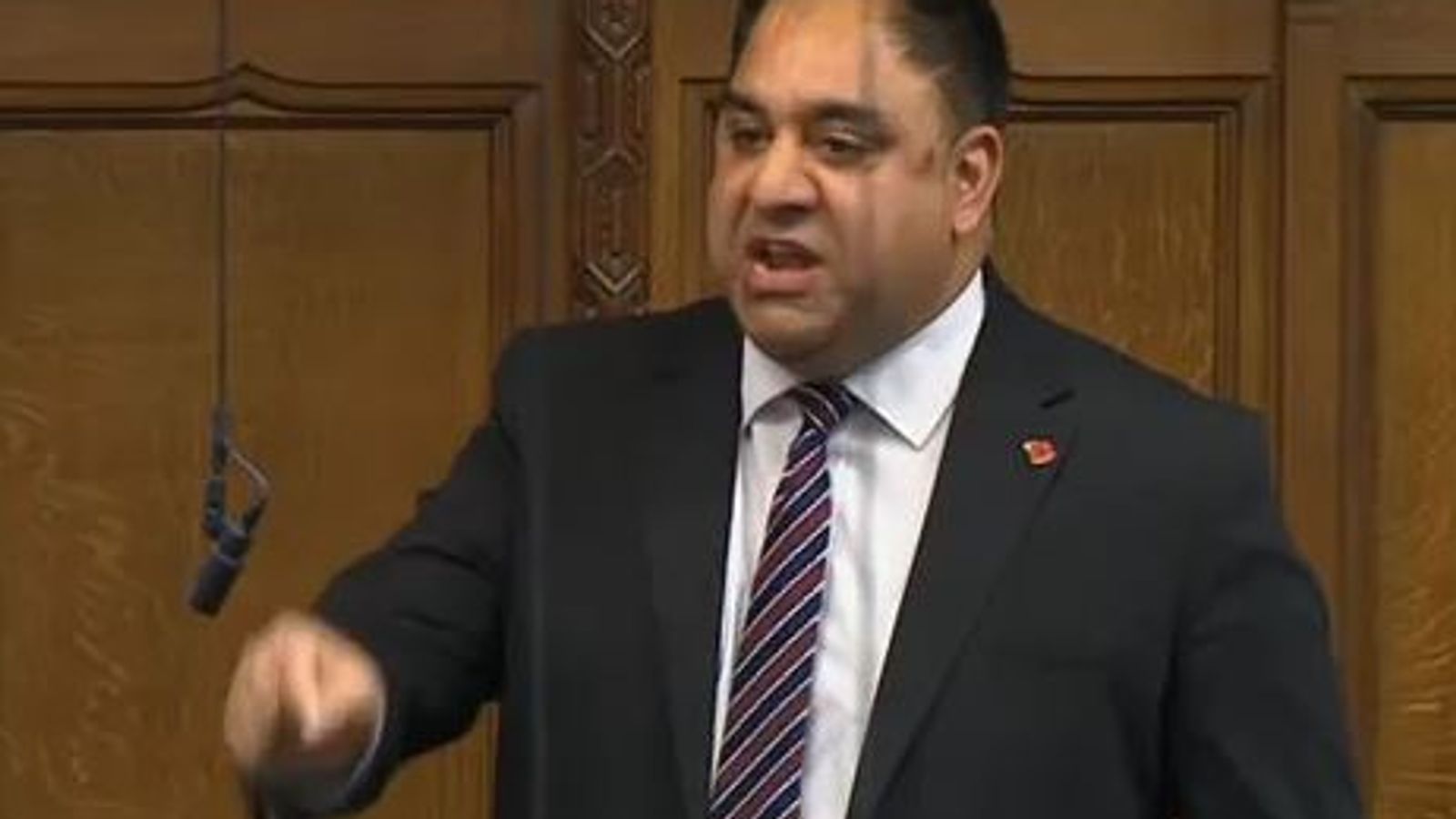 Shadow minister Imran Hussain has quit the ranks of the Labor Party in protest against Sir Keir Starmer's stance on the war between Israel and Hamas.
Mr Hussain's decision will be a blow to the Work leader, who has tried to hold his party together amid an increasingly heated debate over whether the leadership should support a ceasefire in Gaza.
In his resignation letter to Mr Starmer, Mr Hussain said: "It has become clear that my view on the ongoing humanitarian catastrophe in Gaza differs significantly from the position you have taken.
"I think the party needs to go further and call for a ceasefire."
Latest Israel-Gaza report: Hamas leader "surrounded in a bunker",
The Bradford East MP explicitly condemned the Hamas attack on Israel on October 7, but said the situation in Gaza was horrific.
"As I write, more than 1,400 Israeli civilians and more than 10,000 Palestinians have been killed in the past month," he wrote.
"This shocking death toll is set to rise as the indiscriminate attacks and siege of Gaza continue."
Mr Hussain had been at the forefront of the Labor Party for eight years, most recently as shadow minister responsible for the new deal for workers.
He said he wanted to be a "strong advocate of the humanitarian ceasefire."
"It is clear that I cannot sufficiently, in good conscience, do this from the sidelines given the current position of the party," he wrote.
Mr Hussain said he was "deeply troubled" by Sir Keir's comments on the war in an LBC interview last month and said the party needed to commit to a ceasefire.
Mr Keir has resisted calls for a complete ceasefire on the grounds that it would "embolden" Hamas and allow it to carry out attacks similar to those of October 7, when 1,400 Israelis were killed and more than 200 taken hostage.
Instead, he took the same position as the United States and supported calls for a humanitarian pause to allow aid to arrive in Gaza, where the Hamas-run health ministry says more 10,000 people were killed.
Israeli airstrikes on southern Gaza

Despite trying to contain further rebellions with a series of interventions last week, Burnley council leader and 10 other councilors resigned from Labor following Sir Keir's decision not to lobby for of a ceasefire.
Afrasiab Anwar, who has been a party member for 10 years, said leaving Labor had been a "really difficult decision" and that he was one of those calling for Sir Keir's resignation THURSDAY.
This brings the total number of councilors who have resigned during this period to 50, while 18 shadow ministers have defied Labour's official position by calling for a ceasefire, along with Mayor of London Sadiq Khan, Mayor from Greater Manchester Andy Burnham and Scottish Labor leader Anas. Sarwar.
"Is the ceasefire issue tearing Labor apart?

Read more on Sky News:
Starmer attacks 'divisive brand' Suella Braverman
King booed by protesters after outlining Sunak's agenda
Sir Keir has attempted to set out why he does not support a ceasefire as calls within his party grow louder.
In a speech last week, in which he sought to ease tensions over his stance on the conflict, Sir Keir said he "understands" calls for a ceasefire, but he did not think it is the "right position" to adopt.
He said a ceasefire "still freezes any conflict in the state where it is currently taking place" and would "embolden" Hamas and that a humanitarian pause was the "only credible approach" to the conflict in Gaza.
"Our current calls for a pause in the fighting, for clear and specific humanitarian reasons and which must begin immediately, are right in practice and in principle," he argued.
"In fact, it is currently the only credible approach that has any chance of achieving what we all want to see in Gaza, the urgent alleviation of Palestinian suffering.
"And that's why it's also a position shared by our key allies in the US and the EU."