Tech News
"Godmother of AI" Fei-Fei Li on technological development: "The power lies in humans"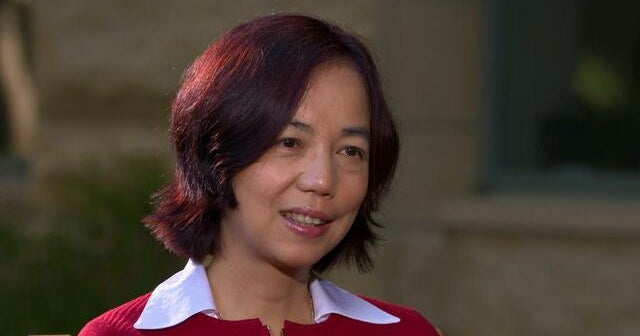 Fei-Fei Li, known as the "Godmother of AI," has spent more than 20 years in the field of artificial intelligence, developing this revolutionary technology and advocating for its ethical use.
Today, Li directs the Artificial Intelligence Lab at Stanford University, where the professor leads a team of graduate students who teach robots to imitate human behavior. She also leads a campaign that advocates for all AI to be human-driven, and has taken this message to Congress.
Li, 47, advocates for the introduction of artificial intelligence into health care and has advised President Joe Biden on the urgent need for increased government funding so that the United States can become the world leader in this technology.
Despite her achievements in the field, she is uncomfortable with her nickname.
"I would never call myself that," she said. "I don't know how to reconcile my personal discomfort with the fact that, throughout history, men are always called the godfathers of something."
Li made a major breakthrough in this field years ago when she built a system to teach computers to recognize or "see" millions of images and describe the world around us. She called it "ImageNet," and at the time many doubted it, with one colleague even telling her it was too big a step, too ahead of its time.
In 2012, ImageNet was used to power a deep learning neural network algorithm called AlexNet, developed by researchers from the University of Toronto. It became a model for AI models like ChatGPT that are popular today.
"I think when you see something happen too soon, it's often a different way of saying, 'We've never seen this before,'" Li said. "Looking back, we bet on something which we were right about. Our AI hypothesis must be data-driven, and data-centric was the right hypothesis."
When she's not working on AI, Li is trying to attract more people into the world of artificial intelligence and technology. She is co-founder of AI4ALL, an organization that advocates for more diversity in the field.
"We don't have enough diversity for this technology," Li said. "We're seeing improvements, there are more women, but in terms of the number of students from diverse backgrounds, especially people of color, we have a long way to go."
Li is also the author of a memoir "The Worlds I See." In its pages, she documents her difficult beginnings, her immigration to the United States from China as a child, and her rise to the top of her field. It wasn't a linear path: Her family immigrated to New Jersey in a move that she says turned her world upside down, and at different points in her life she worked odd jobs, like working in the dry cleaners. of his parents at university. and working shifts at a Chinese restaurant for just $2 an hour.
"I don't know how it happened," she said. "You're uprooted from everything you knew. You don't even know the language and you see the challenges you face."
These experiences helped shape Li into the revolutionary technology leader she is today, and her hard work earned her a nearly complete journey to Princeton University, where she studied physics before graduating a Ph.D. from the California Institute of Technology.
In her memoir, Li also notes her lingering doubts about her work in the field of artificial intelligence, saying in one passage that she feels a "pinch of guilt" in the development of the technology, which she describes as a phenomenon and responsibility capable of both destruction and inspiration.
"Because we see the consequences, and many of them are unintended, of introducing this technology, I think we have more responsibility as scientists, technology leaders and educators than just creating the technology," she declared. "I don't want to give power to the AI ​​itself. It will be used by people, and the power lies in the people."