Business News
Electricity tariff hike of 54 paisa per unit sought | The Express Tribune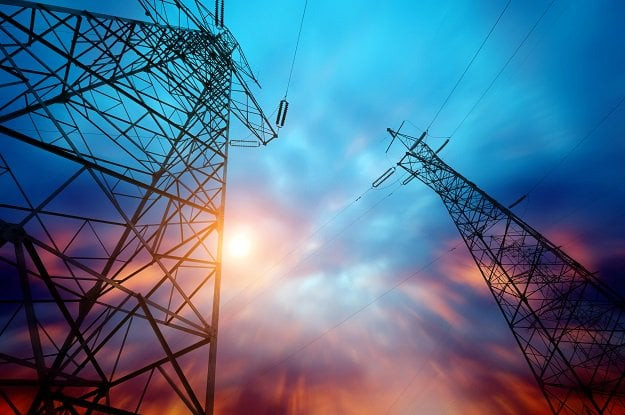 ISLAMABAD:

The National Electric Power Regulatory Authority (Nepra) on Wednesday criticized the Central Power Purchase Agency-Guarantee (CPPA-G) for its costly power generation, while ignoring local power generation. cheaper coal, which imposes an additional burden on consumers.
During a public hearing, the CPPA-G demanded an increase of Rs0.5471 per kilowatt hour (kWh) in electricity price due to Fuel Charge Adjustment (FCA) for September 2023.
It was noted that power generation from local coal remained at a lower level, which was a concern for the power sector regulator.
"Local coal-based electricity generation is low, so electricity was not produced using cheap coal," asked a Nepra member.
The regulator observed that power plants running on expensive fuel were given preference while plants producing cheap electricity were ignored.
Nepra officials noted an additional charge of Rs274.26 million due to a system malfunction in September. It was further informed that there was a financial impact of Rs13.64 million due to underutilization of efficient power plants.
Earlier, the CPPA-G had filed an application seeking a tariff increase of Rs 0.5471 per kWh. The CPPA-G, on behalf of the Electricity Distribution Companies (DISCO) except K-Electric, requested Nepra to approve the tariff hike under FCA for September 2023.
It said 13,339 gigawatt hours (GWh) of electricity was generated with various fuels in September at a price of Rs 7,417 per unit. The total cost of energy was calculated at Rs98.938 million.
Hydroelectric power generation stood at 5,009 GWh, accounting for 37.55% of total generation, while local and imported coal-fired plants generated 2,123 GWh at a price of Rs23.4119 per unit and with a share of 15.91%.
Electricity production from residual fuel oil amounted to 241 GWh, or 1.8% of the total production, at Rs37.0491 per unit.
Similarly, gas-fired plants produced 1,005 GWh, or 7.54 per cent of the total production, at Rs 13.5206 per unit. Power generation using regasified liquefied natural gas (RLNG) stood at 2,128 GWh, or 15.95% of the total production, at Rs24.1876 per unit.
Power generation from bagasse was recorded at 35 GWh, costing Rs 5.9822 per unit. Wind energy production was 410 GWh, or 3.08% of total production, and solar energy production was 79 GWh, or 0.59%.
Additionally, electricity generation from nuclear sources stood at 2,286 GWh, or 17.14% of the total generation, at a price of Rs1.1975 per unit. From Iran, 24 GWh of electricity was imported, which cost Rs 23.7976 per unit and constituted 0.18% of the total production.
The CPPA-G informed Nepra that a net amount of 12,922 GWh (96.88%) of electricity was delivered to the DISCOs in September at a price of Rs7.6182 per unit. The total price came to Rs98.443 million.
During the month, the reference price of electricity was Rs7.0711 per unit while the actual cost was calculated at Rs7.8182 per unit.
Published in The Express Tribune, November 2sd2023.
As Business on Facebook, follow @TribuneBiz on Twitter to stay informed and join the conversation.