Business News
Crypto Investors Cheer Talks About Resolving Binance Criminal Investigation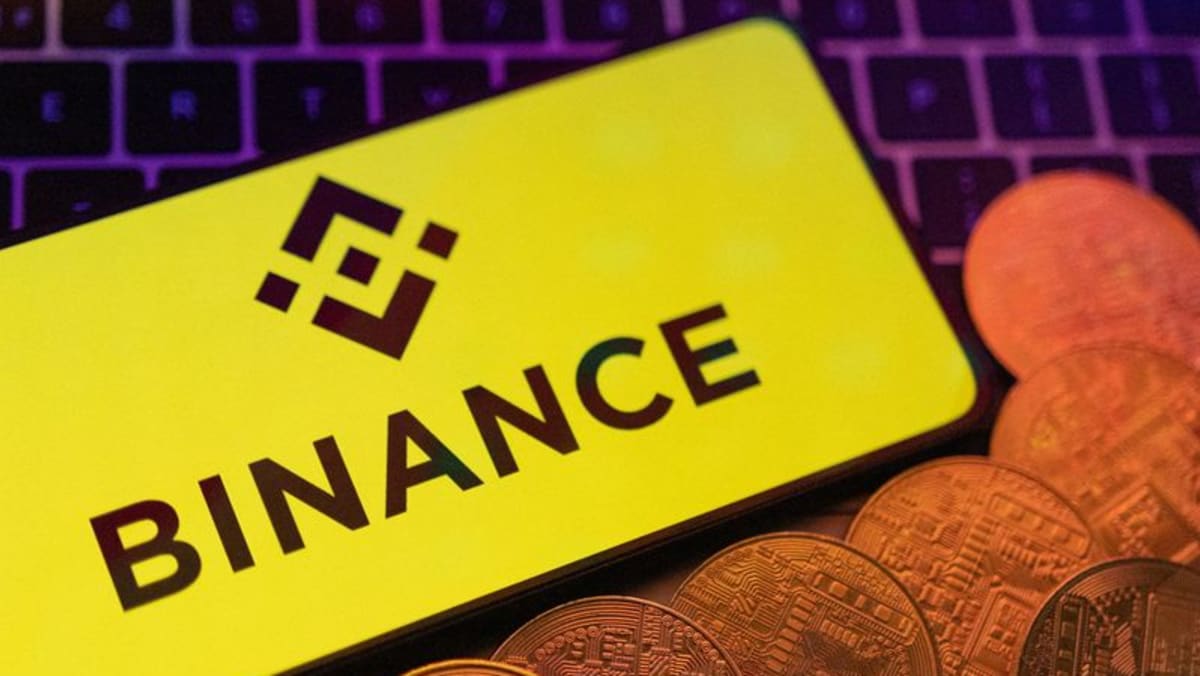 LONDON: Crypto investors have welcomed the prospect of a resolution to a long-running US criminal investigation into Binance, saying any deal allowing the leading exchange to continue operating would remove a lingering risk to the market as a whole .
The U.S. Department of Justice (DOJ) is seeking more than $4 billion from Binance as part of a proposed resolution of its investigation, Bloomberg reported Monday, citing people familiar with the discussions.
A source close to the investigation told Reuters the investigation was nearing its conclusion, without elaborating. An announcement on the resolution could come as soon as the end of the month, Bloomberg reported.
Bitcoin, the leading crypto and barometer of broader sentiment, was unmoved by the news and was trading down about 2.6 percent on Tuesday. Binance's in-house token BNB, the fourth-largest digital coin, climbed 4.6 percent on Tuesday, adding to gains of up to 6 percent a day earlier.
The market reaction reflects the expectation that a $4 billion payout would be manageable for Binance, four crypto investors and market participants said. Such a settlement would allow Binance to continue operating, sparing the market from a sell-off caused by a chaotic outcome, two of the people said.
"We view this news as a positive development," said Anatoly Crachilov, managing director of London-based Nickel Digital Asset Management, a Binance client.
A settlement of around $4 billion is "something Binance can potentially handle," Crachilov said, citing publicly available information on its trading volumes and commissions as evidence that it has "generated billions."
The exact extent of Binance's liquidity reserves is unknown. As a private company, it does not disclose basic financial information such as revenue and profits. It said it was profitable and debt-free.
Binance and the DOJ did not immediately respond to requests for comment.
The DOJ has been investigating Binance and its billionaire CEO Changpeng Zhao since at least 2018 on potential charges including money laundering conspiracy and criminal sanctions violations, Reuters reported last year.
RISK ELIMINATION?
Despite a declining market share this year, Binance has long dominated crypto. Last month, it controlled about a third of cryptocurrency spot transactions and half of derivatives transactions, according to CCData.
For years, its status has left investors wary of risks to the broader market due to a series of regulatory and legal issues facing Binance.
Bitcoin fell as much as 6%, for example, after Binance and Zhao were sued by the U.S. Securities and Exchange Commission in June for allegedly circumventing U.S. federal securities laws. Binance has denied the SEC's allegations.
Any resolution of the DOJ investigation would eliminate the risk to the crypto market of a sudden Binance collapse, said Sui Chung, CEO of crypto index provider CF Benchmarks.
"The disappearance of Binance overnight remains a potential systemic risk for the crypto market," Chung said. "But if there is a settlement, that won't be the case… Any changes to Binance would be done in an orderly manner."
Other investors have cited Zhao's personal wealth as being sufficient to cover any settlement with the DOJ.
"This can easily be swallowed by CZ itself," said Samed Bouaynaya of London-based Altana Digital Assets Fund.