Health News
Court orders Balance of Nature to stop sale of supplements after FDA lawsuit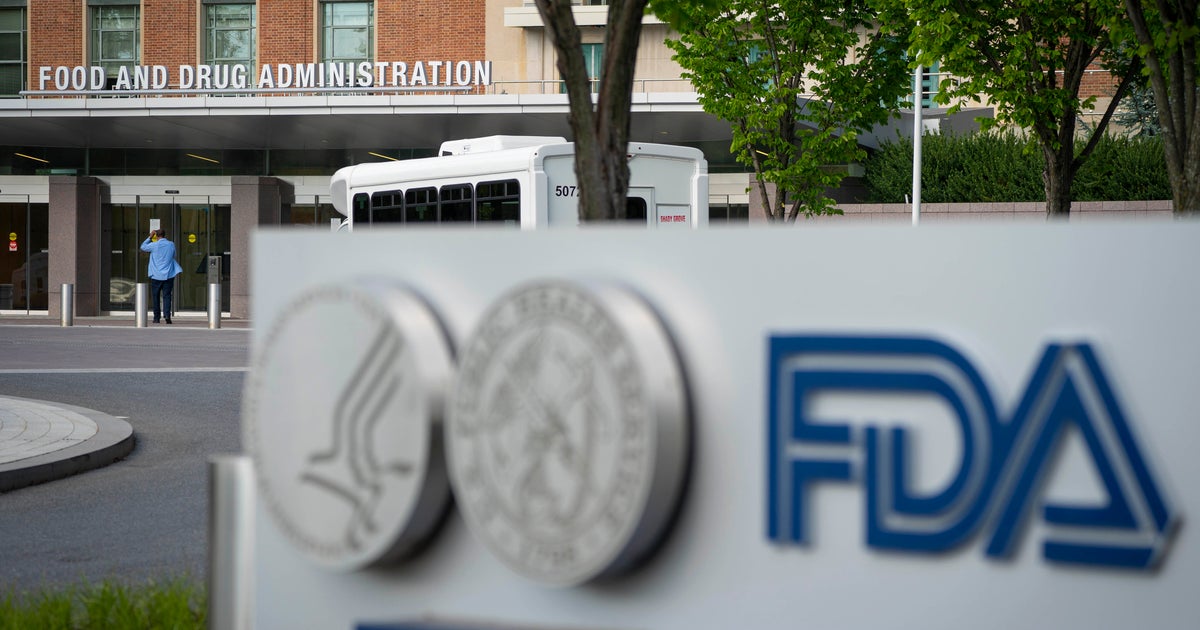 A federal court this week ordered the Balance of Nature brand to stop producing and selling its dietary supplements, after the Food and Drug Administration accused the two Utah-based companies of repeatedly violating the law on how they manufactured and marketed their supplements.
The FDA says the company that markets Balance of Nature, Evig LLC, and its CEO Lex Howard ignored years of federal warnings about exceeding the limits of what they could claim about diseases their supplements could cure or prevent.
Meanwhile, those responsible for manufacturing the supplements, Premium Productions LLC and its CEO Ryan Petersen, were accused of not doing enough to ensure their products actually contained the ingredients they claimed to contain.
"We have already warned Evig LLC and Premium Production LLC, but they have demonstrated repeated violations of manufacturing requirements, and the public cannot have confidence that their products are what they claim to be," said Commissioner Michael Rogers. FDA Acting Associate for Regulatory Affairs. in a statement Thursday.
Balance of Nature will now have to hire external experts to audit the companies, ensuring their marketing and manufacturing issues are resolved, before resuming sales of the supplements.
Evig and Premium Production do not dispute orders. The two companies agreed to resolve lawsuits filed by the FDA last month with these "consent decree" orders, thereby avoiding litigation.
Balance of Nature and a lawyer for the brand did not immediately respond to a request for comment.
About 85 percent of Balance of Nature's sales are to customers outside its home state of Utah, the FDA said, ranging from Pennsylvania to California. The brand has previously faced scrutiny over claims in its radio, television and social media advertising.
In a court filing, lawyers for the FDA and Justice Department accused Evig of making dozens of unsupported claims about Balance of Nature's benefits, despite repeated warnings from authorities.
These included several statements on the company's website, such as one saying that a Russian study had found "health benefits" of its supplements on cancer and cirrhosis.
One video, now removed by the company, showed someone claiming that "for my part, in the two years I've been on it, I don't think I've even had a cold, let alone the flu," the agency said . .
Beyond its marketing, the FDA says the company has failed to keep promises to step up its procedures for investigating complaints about problems with the quality of its products.
"To date, Evig has not demonstrated that it has conducted any investigation into the complaints," FDA lawyers wrote.
Another court filing against Premium Productions criticized the supplement maker for not doing enough to ensure that the ingredients it used in its supplements were actually what they claimed to be.
Federal regulations require supplement manufacturers to establish procedures to analyze and test their suppliers' ingredients to verify that they are what they claim to be.
According to the FDA, approximately 95% of the raw materials used in Balance of Nature supplements come from outside Utah, from suppliers in Illinois, Wisconsin, California and India.
"Following the inspection, Defendant Premium informed the FDA that it uses organoleptic characteristics, i.e. odor, as a specification to identify the powdered ingredients that make up the three Balance of Nature products " the FDA complaint states.
The court order marks the latest legal setback for Balance of Nature, which was also the subject of a trial this summer by local California prosecutors.
Evig, the Utah-based company that markets Balance of Nature, has been accused of making false claims about its products in "extensive radio, television and Internet advertisements" across the state.
Prosecutors also accused the company of violating state law requiring companies to notify customers before signing them up for auto-renewing subscriptions and provide them with ways to cancel recurring charges online.
Evig settled the lawsuit for $1 million in July.
The balance of nature has also attracted attention for years from outside groups.
The nonprofit Truth in Advertising filed complaints in 2020 against Balance of Nature with the FTC and FDA, citing allegations made on a number of radio shows, including "The Joe Piscopo Show." , "Kevin McCullough Radio" and "America First with Sebastian Gorka." episodes.
In 2017, the Council of Better Business Bureaus challenged several advertising claims about product health benefits.
FDA lawyers say they have no choice but to seek new orders against the companies, after Balance of Nature failed to respond to years of warnings that they had broken the law federal law on foods, drugs and cosmetics.
"Defendants have a long history of failure to comply with the law. FDA has documented a pattern of continued violations during multiple inspections of Defendants' facility and repeatedly warned Defendants that such conduct could lead to coercive measures," they wrote.