World News
China says it has taken 'control measures' against Philippine ships in its waters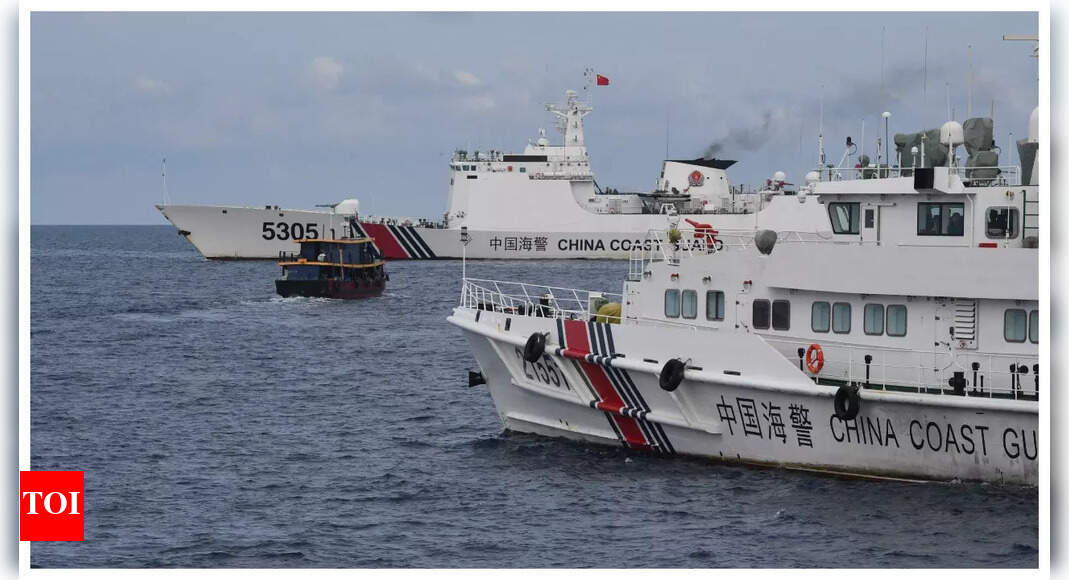 BEIJING: China demanded Friday that Manila stop undermining its territorial sovereignty after taking what it called "control measures" against Philippine ships during a dispute Outpost in the South China Sea.
"THE Chinese Coast Guard "tracked Philippine vessels in accordance with the law, took control measures and made special temporary arrangements for the Philippines to transport food and other necessary daily supplies," the Coast Guard spokesperson said Chinese, Gan Yu.
"The Philippines' actions undermine China's territorial sovereignty, violate the Declaration on the Conduct of Parties in the South China Sea, and are contrary to its own commitments," Gan added.
"We urge the Philippines to immediately stop its counterfeiting acts."
"The Chinese Coast Guard will continue to carry out rights protection and law enforcement actions in waters under Chinese jurisdiction in accordance with law, resolutely safeguarding national sovereignty and maritime rights and interests."
China claims almost the entire South China Sea, through which billions of dollars of trade passes each year, and has ignored a 2016 international ruling that its claim has no legal basis.
Over the past decade, Beijing has deployed ships to patrol the waters and built artificial islands that it has militarized to strengthen its position.