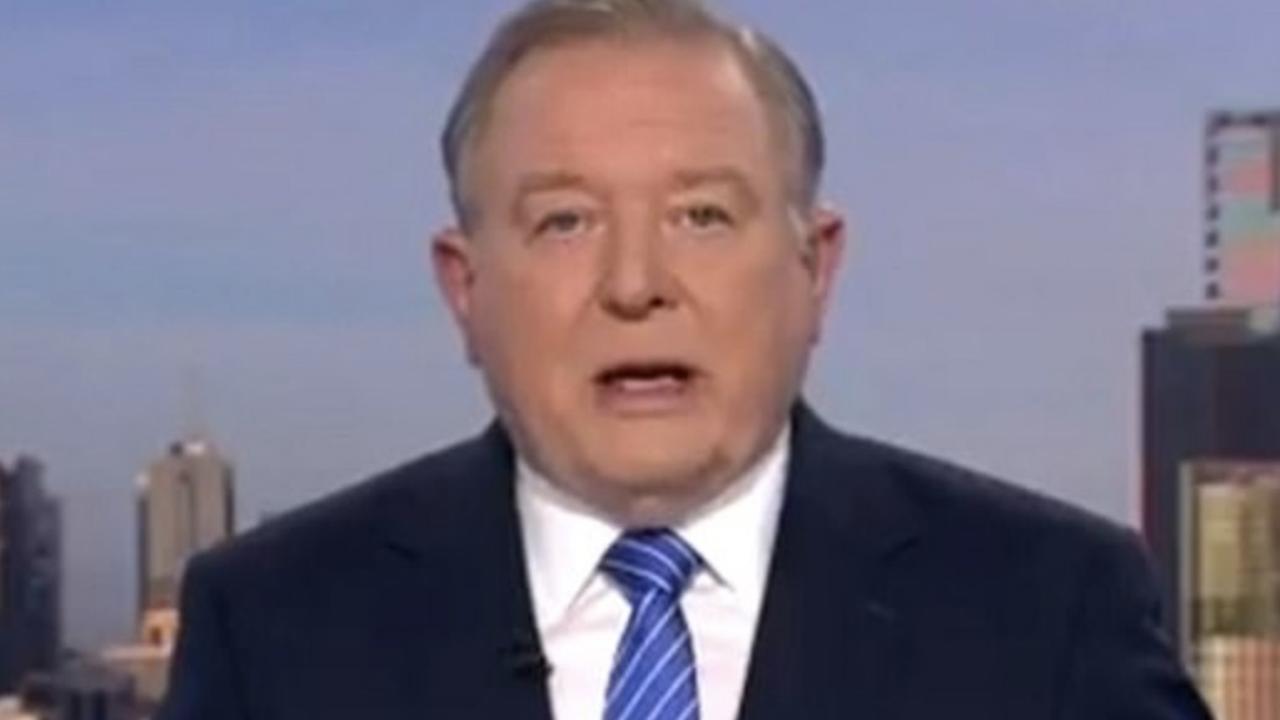 Veteran Channel 9 presenter Peter Hitchener has announced he is leaving his role after 25 years.
Hitchener, 77, one of Australian television's longest-serving broadcasters, has been presenter of Nine Melbourne's weekday bulletin since 1998. He will move to hosting weekend news for the network from 2024.
Nine Network has revealed journalists Tom Steinfort and Alicia Loxley as replacement co-hosts, marking the fourth hosting shake-up of the 6pm bulletin in its history.
"We are delighted that Hitch continues to be a valuable and much-loved member of the 9News Melbourne family," said Hugh Nailon, Nine's Melbourne news director.
"He has an unwavering passion for spreading the news in Melbourne and we look forward to the wealth of experience he will continue to bring to our weekend shows."
Hitchener, who began his career in 1965 at Brisbane radio station 4BH, recently celebrated 50 years of employment at Channel 9, having been their weekend newsreader from 1979 to 1998.
Before that, he worked for ABC for six years.
The chief reporter, who was awarded the Medal of the Order of Australia (OAM) in 2017, made global headlines in 2009 with a clip that sparked viral moments on social media over the years. It shows him maintaining steely composure as a seagull bombarded the projection while he presented.
Most recently, Hitchener worried viewers in March 2021 when he fell ill in the middle of presenting the news and was forced to leave the show halfway through.
It was later revealed that he was suffering from a migraine.
A few months later, in December, he reduced his duties by eliminating the Friday bulletin.
Meanwhile, Loxley, 42, was an obvious choice for the job, having taken over from Hitchener on Friday at the time.
The Melbourne journalist has been a weekend presenter for 9News Melbourne for 12 years.
Current 60 minutes Presenter Steinfort will be leaving Sydney to return to his hometown of Melbourne to take on the role, having been with the Nine Network since 2007.
Steinfort, 39, enjoyed a successful career at Nine, where he worked as a European correspondent and fill-in co-host on Today.
"We are thrilled to welcome Alicia and Tom to the forefront of our news team," added Nailon.
"In what will be only the newsletter's fourth hosting schedule, this truly signifies the start of a new era.
"Alicia and Tom will bring a new dynamism to Melbourne viewers as they follow in the footsteps of Sir Eric Pearce, Brian Naylor and Peter Hitchener."
The new programming will be broadcast in January.