World News
Bernie Sanders steps in to prevent fighting during violent war of words during US Senate hearing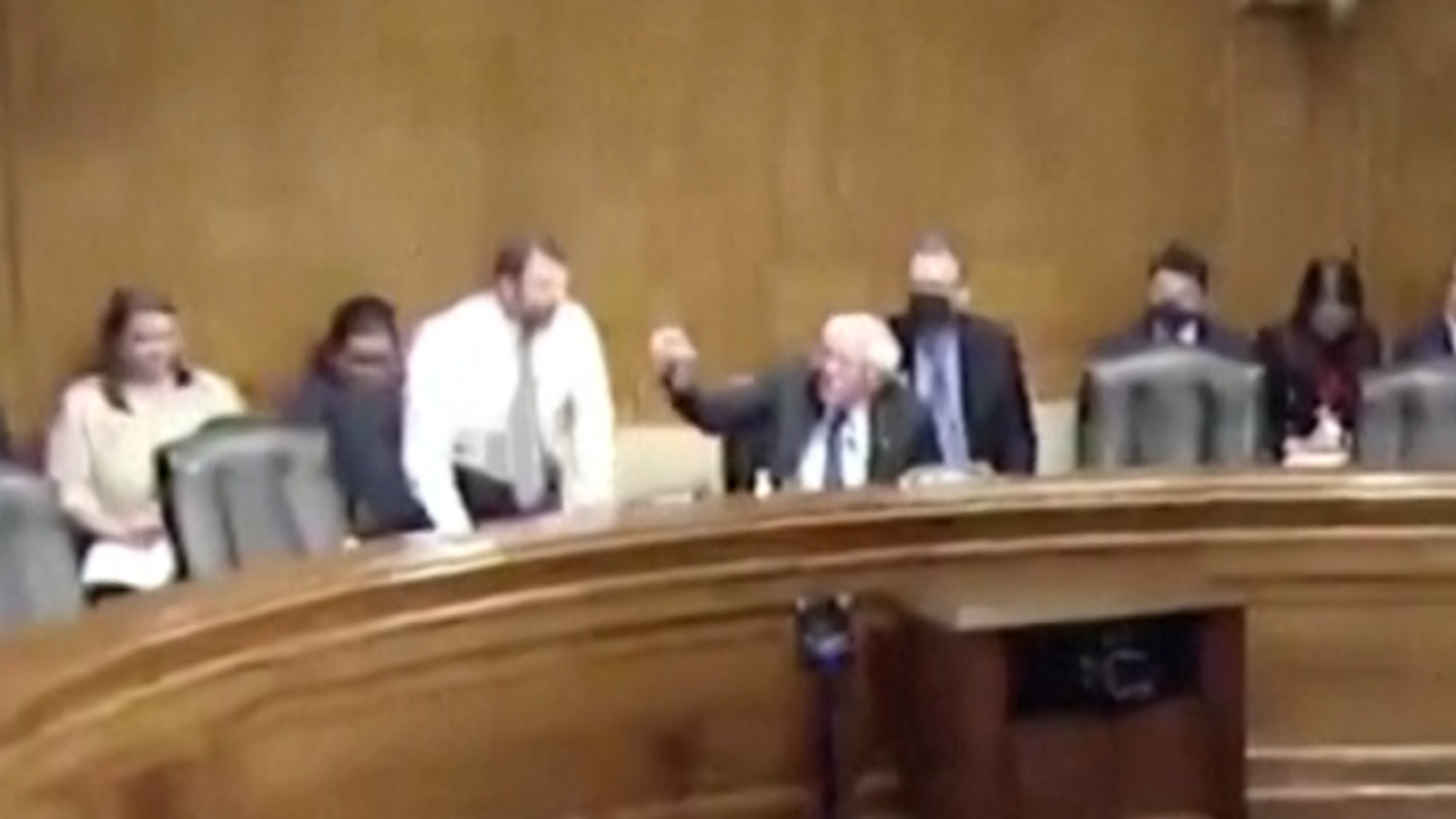 Bernie Sanders was forced to intervene to prevent a fight during a heated war of words at a US Senate hearing.
The experienced senator played the role of peacekeeper after Republican Senator Markwayne Mullin, a former cage fighter turned politician, rose to confront union leader Sean O'Brien.
Moments earlier, Mr. Mullin had called Mr. O'Brien, president of the International Brotherhood of Teamsters, a "moron" and challenged him to "get off his ass."
M Sanders yelled at Mr. Mullin to sit down, banged his gavel several times and told both of them to stop their argument.
"You are a United States senator!" Mr. Sanders yelled at Mr. Mullin.
"This is a hearing, and God knows the American people have enough contempt for Congress, let's not make it worse."
Although the two men never came face to face, they shouted for about six minutes as Mr. Sanders tried to restore order during the Senate hearing.
The two men seemed to conclude their exchange by agreeing to have coffee together.
Learn more about the United States:
Trump, absent from the debate. emerged relatively unscathed
The body of a man missing since August found with his dog alive
The exchange came after Oklahoma Senator Mr. Mullin recalled an interaction he had with Mr. O'Brien in June on the social media platform Twitter.
At the time, the two discussed engaging in an MMA fight for charity.
Mr. Mullin read aloud Mr. O'Brien's original series of tweets during Tuesday's hearing, which said: "A greedy CEO who claims to be self-made."
"Really, just a clown and a fraud. Always has been and always will be. Stop acting tough at these Senate hearings. You know where to find me. Anywhere, anytime, cowboy."
After reading the message, Mr Mullin said the two men could "get it over with here", before calling on Mr O'Brien to "get off his asses".
"You stay your " replied Mr. O'Brien, before Mr. Sanders intervened.