Sports News
Australia coaches face huge calls as World Cup semi-finals approach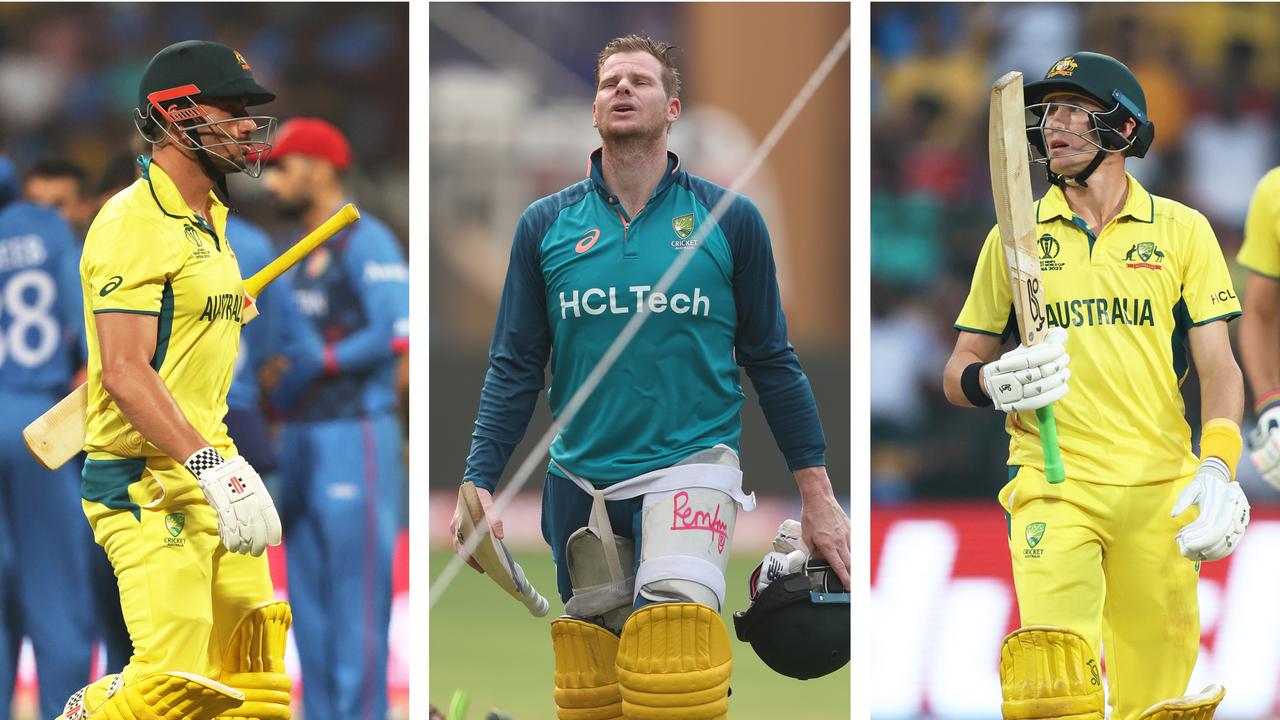 For the first time in the World Cup, Australia could finally have 15 players for Saturday afternoon's match against Bangladesh in Pune.
Steve Smith, who missed Tuesday's win over Afghanistan due to dizziness, is expected to return for Australia's final group stage match, while double centurion Glenn Maxwell is also expected to be available despite cramping and dramatic muscle spasms in Mumbai.
Watch every match of the ICC Men's Cricket World Cup live ad-free on Kayo Sports. Join Kayo now and start streaming instantly >
Australia coach Andrew McDonald canceled Thursday's training session in Pune to give the team an extra day to recover after this week's grueling competition at the Wankhede Stadium.
"(Smith) was having trouble finding his balance on some shots," McDonald told reporters.
"He also ran between the wickets, which probably made the situation a little worse, and then he went upstairs to get treatment. It was clear he wasn't cut out for the game.
"Having a player in great shape to come and play was an easy decision."
Australia have already secured a place in the World Cup semi-finals, where they will face South Africa, but McDonald admitted there was an element of "risk" in choosing Maxwell to this weekend's match against Bangladesh, essentially a dead rubber.
However, the Victorian also serves as Australia's second player, making him the team's de facto fifth bowler.
"We will evaluate (Maxwell)…but everything lends itself to him playing at this point," McDonald continued.
"After something as physically demanding as that, there's no doubt you take a bit of a risk in the next match.
"The medical team are fantastic and will provide us with information in the coming days."
After playing eight matches in less than four weeks, Australia may consider resting some of their first-choice players for the match against Bangladesh to ensure their availability for the semi-finals.
However, national selectors may not want to leave star players undercooked before the knockout stages.
Australia have yet to go into a World Cup match with 15 players at their disposal, but a selection looms when that happens, whether on Saturday or in the semi-final.
Smith has been far from his best in the World Cup so far, scoring 205 in 29.28 with a seven-shot 50, but he is almost certainly still in Australia's first-choice XI.
It therefore seems inevitable that Marnus Labuschagne or Marcus Stoinis will face the ax and the decision could depend on the balance of the team: Stoinis has shown himself capable of providing handy spells with the ball, while Labuschagne's striker is more reliable.
McDonald also suggested conditions could factor into the decision – Stoinis' susceptibility to spin was glaring in Tuesday's win over Afghanistan when he was stuck on the pads for 6 after missing a sweep reversed against Rashid Khan.
"If we think we have a surface that is challenging in a certain area – playing against spin, or whatever – then you can move in one direction," McDonald explained.
"If you think you need media coverage on bowling, if you think you're going to be exposed to it, then the more bowling options we have, we feel like we can cover anything that may come up in terms of batting opponents.
"Although we probably haven't used those extra all-purpose overs like we would see. I think it's because of the strength of Glenn Maxwell…his bowling allowed us to operate as a potentially different team than how we saw it coming and potentially how everyone else did. had seen it coming.
Stoinis has shown flashes of brilliance throughout his World Cup campaign so far, including his quickfire 35 against England in Ahmedabad and his crucial two-wicket strike against Pakistan in Bengaluru.
However, the West Australian's long-term ODI form has been average at best – since the start of the 2019 World Cup in England, he has averaged 17.46 in the 50-over format with no fifties in 39 matches. Meanwhile, Australian tailender Josh Hazlewood averages 16.80 with the bat, while maintaining a superior strike rate.
Stoinis, who has lost 7.00 per over in the tournament so far, wouldn't make the Australian squad purely for his batting or bowling, but McDonald is adamant the all-rounder compliments the balance of the team.
"We saw what Stoin was able to do with four players out after the first 10 overs," McDonald said.
"His ability to throw a heavy ball, bring energy in the crease, and he also has different defensive skills. We feel like he can complement the frontline bowling at certain stages.
Bangladesh will be without captain Shakib al Hasan for the team's final group stage match after the controversial all-rounder fractured his left index finger during Monday's win over Sri Lanka in Delhi.
Australia have lost only one ODI against Bangladesh, a five-wicket defeat at Sophia Gardens in 2005.
The World Cup clash between Australia and Bangladesh begins on Saturday at the Maharashtra Cricket Association Stadium in Pune, with the first ball scheduled for 4pm AEDT.
Originally published as Steve Smith's return creates headache for Australians at World Cup