World News
American man tries to kill transgender woman on first date, she fights him off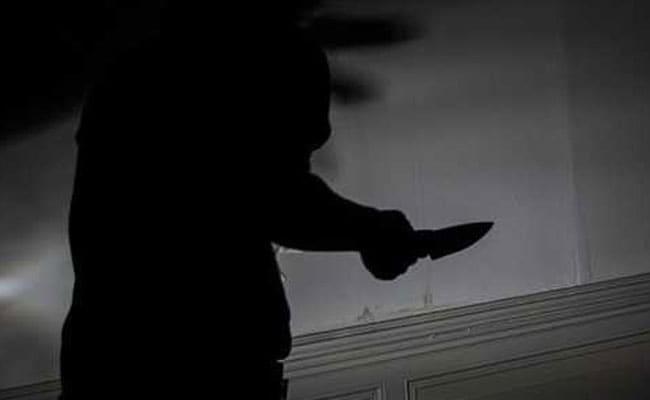 A transgender woman in Texas, US, recently pushed away a man she met on a dating app who tried to slit her neck on their first date, according to a report in ABC News. The fight broke out days after Tayla Smith, 22, invited Kordel Stewart, 24, to her home after they met on an app and exchanged text messages in late September.
The woman said there were no "red flags" and that he was a "gentleman" before their date. She had told him about her sex before they met. She said: "I would never tell anyone. It was something we had discussed long before we even started having a conversation."
Ms Smith says the man showed up around 5 p.m. with a backpack that contained only clothes. According to the outlet, they watched a movie and ate dinner during the date and the two started kissing. Seconds later, Mr Stewart allegedly "pinned his hands under her knees", pulled out a knife and slit her throat. "I guess it was in his shorts, and he just slit my throat at the same time as he covered my mouth," Ms Smith said.
The two men then fought violently after he slit her throat. The woman also added that he hit her while they were fighting over the knife. "At this point, I'm like, 'Oh my God, Tayla! If you don't fight back, you're going to die. He's going to take that knife out of your hands and he's going to stab you to death,'" she said to the media.
"I know he was trying to kill me. I don't think about anything. I know he was trying to kill me. If the knife had been a little sharper, I would have been dead," she added .
Smith said she did not believe her gender identity played a role in the incident. "I still want to know what it is. I cooked for him. We prayed over our food and enjoyed each other's company. We laughed," she said.
Mr. Stewart was taken into custody and charged with aggravated assault with a deadly weapon. With a $125,000 bond, he remains in custody at the Harris County Jail. Ms Smith needed stitches to her hands and neck, where she had gripped the knife throughout the altercation.
The man was also charged with murder in 2020. He was accused of shooting and killing a man during a shoe sale.