World News
12 journalists killed this week in Israel-Hamas war, totaling 36 deaths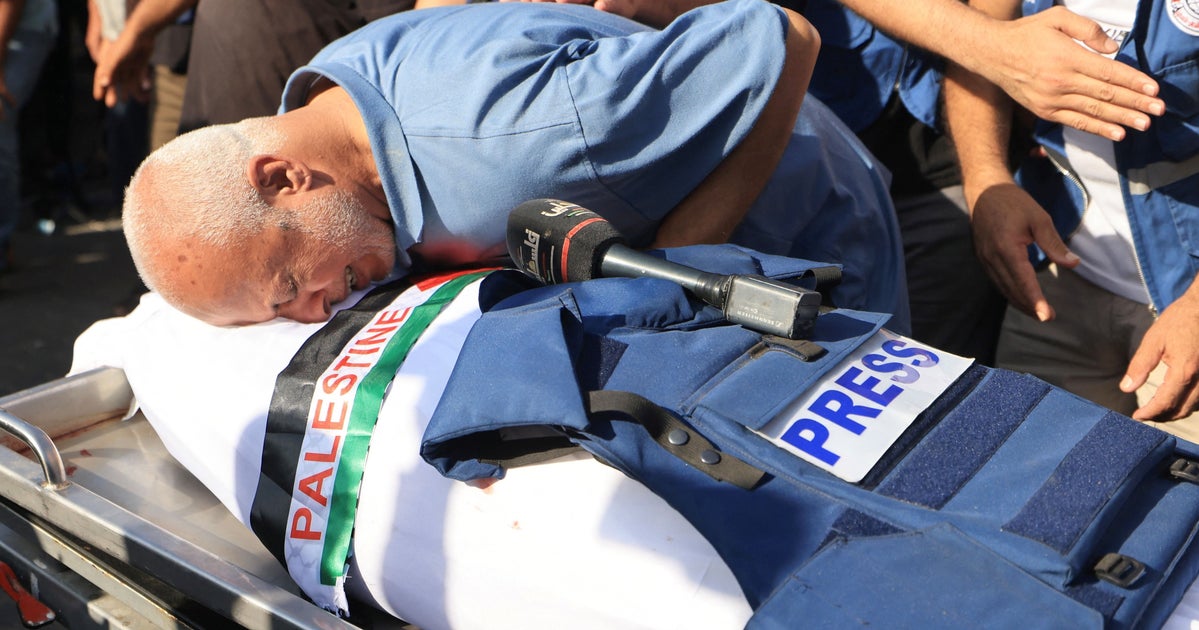 At least 12 journalists were killed in the last eight days in the war between Israel and Hamas, bringing the death toll among media professionals covering the conflict to 36.
Hamas, a Gaza-based militant group, launched a surprise attack on Israel on October 7. In retaliation, Israel launched airstrikes on the territory and declared war. A estimated at more than 10,000 people — 9,000 in Gaza and the West Bank and 1,400 in Israel — were killed, alongside journalists who covered the humanitarian crisis in Gaza and the war in general.
The Committee to Protect Journalists reported that on Friday, 31 Palestinian journalists, four Israeli journalists and one Lebanese journalist were killed since the start of the war on October 7. CPJ also reported several other journalists injured, missing or arrested, and reported censorship, threats, assaults and cyberattacks. and the killing of family members of journalists.
"CPJ emphasizes that journalists are civilians doing important work in times of crisis and should not be targeted by warring parties," said Sherif Mansour, CPJ Middle East and North Africa program coordinator, in a statement. statement.
"Journalists across the region are making great sacrifices to cover this heartbreaking conflict. Those in Gaza, in particular, have paid and continue to pay an unprecedented toll and face exponential threats. Many lost colleagues, families and media facilities, and fled in search of safety when there was no shelter or way out.
The Israel Defense Forces said Reuters on October 27 that he could not guarantee the safety of journalists in Gaza.
Journalists killed this week included a Palestinian journalist Yasser Abou Namouswho worked for the Al-Sahel media organization, and Nazmi Al-Nadim, who worked for Palestine TV. Both were killed by airstrikes on their respective families' homes in Gaza on October 27 and 30.
Al-Nadim's family died with him, the fate of other journalists and their families this week too.
November 2, Palestinian television journalist and correspondent Mohammed Abou Hattab was killed along with 11 members of his family in an Israeli airstrike on their home in the Gaza Strip.
Shortly after the assassination of Abu Hattab, his colleague Salman Al-Bashir appeared on the channel.
"Our colleague Mohammad Abu Hattab stood here only 30 minutes ago, and now he has left us, along with his wife, brother and many family members who are now victims here inside the hospital ", Al-Bashir said, according to CNN.
Al-Bashir also delivered emotional words about the dangerous realities faced by journalists covering war.
"We can't stand this anymore. We are exhausted, we are victims and martyrs here waiting to die, we are dying one after the other, and no one cares about us or the large-scale catastrophe and crime in Gaza," he said. declared on air.
"No protection, no international protection at all, no immunity against anything, this protective equipment does not protect us… These are just slogans that we wear, they do not protect any journalist."
As Al-Bashir spoke, he removed his helmet and protective gear for the press.
"We are victims, live on air," he said, his voice breaking. "We are victims waiting for our turn to be killed. Mohammad was here half an hour ago (report). Today, he lies dead with his family in this same hospital.